1993 Saab implemented the special The aircraft cockpit inspired feature, and this function is worshiped by all owners of Saab cars.
This interesting feature is fature called Night Panel: by selecting it, the speedometer is singularly illuminated, thereby minimizing any distraction.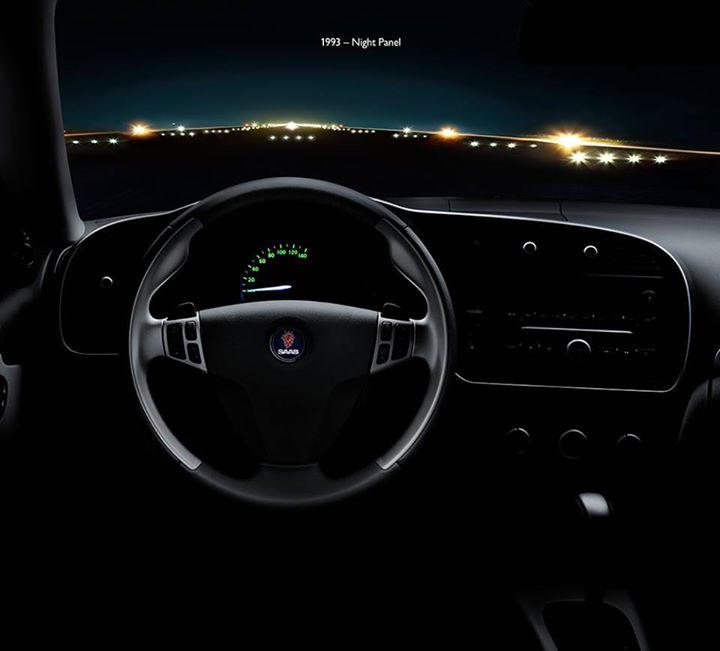 A "Night panel" button on the dash allows the driver to turn off all the supplementary illuminated instrument displays, leaving only the speedometer, supposedly reducing night-time eye strain and reduces the risk of distraction while driving at night. All the systems still work in the background and the appropriate guage or lamp will light up when the drivers attention is required.
Now, this feature was taken over by the engineers at Volvo and implemented in the new Volvo trucks. In Volvo trucks, this function is called "Night mode" and feature is activated also withe special button, as in the Saab cars.
Look below this feature in action: