Salo Yang sent us another veryy interesting Saab story from Taivana, formerly known as Formosa.
You may not believe the news that Saab is still alive in Taiwan. As you may be aware of that since Saab has been in the bankrupted process starting 2011, most of the others dealers worldwide have been turning the steer for their businesses to other brands of luxury automobile, nonetheless, one of their distributor of Saab which is located 10,000 km away from Sweden, named Scandinavia Asia Corporation (hereafter, "SAC"), is still keeping 7 direct workshops and 12 contract workshops around Taiwan (!), and offering a full set of services including scheduled maintenance, body repair and sales of spare parts and used cars.

The island of Taiwan, a nation of 35,882 square kilometers of the nationwide land, or just 1/12 of the land of Sweden. The formerly named Formosa dated back 1542, when Portuguese sailors sighted the main island of Taiwan and named it Ilha Formosa, which means "beautiful island".
SAC, founded in 1980, has been endeavoring on becoming the best of the car company in Taiwan but not the largest in size. Up to now, this concept is still the belief of the company, it has been in the past, and always will be, as of today, SAC has been selling over 20,000 of Saab cars in Taiwan and this company is still legendarily surviving and operating normally in the market.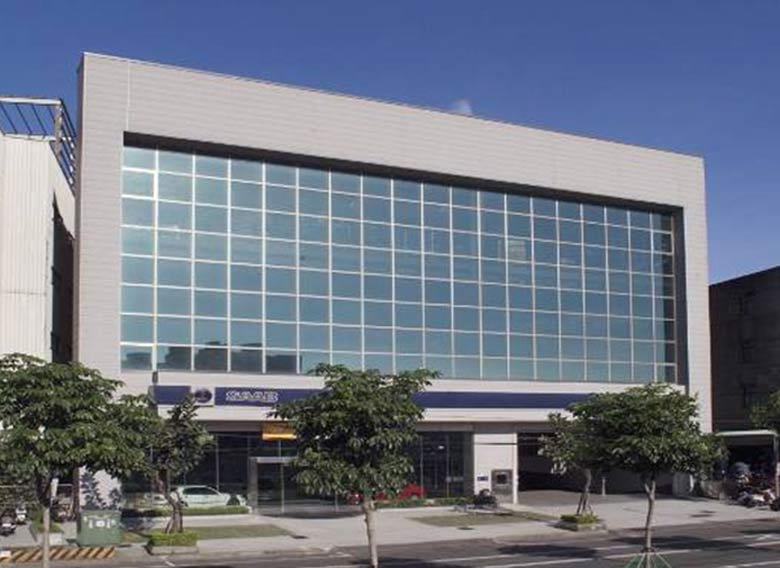 It still offers service only for Saab rather than extend their services to other brands of automobiles. They are holding a scale of 19 automotive maintenance & repair centers with over 120 technicians spreading around cities of Taiwan currently, where all year round maintenance and repair services are provided for more than 10,000 Saab car users.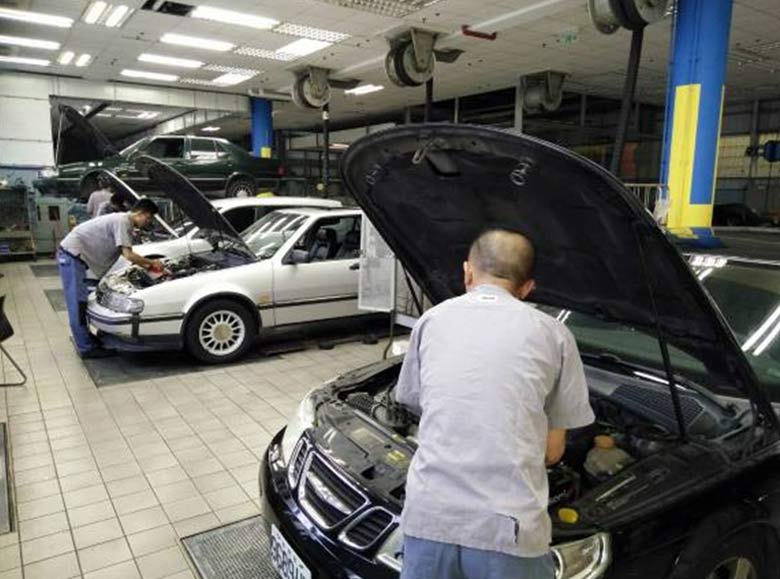 Mr. CS Chen, the president of SAC, has said "We shall take the responsibilities for each of the Saab cars which were handed over to the customers from us as long as they are still in use. This does not relate the selling of new vehicles. In SAC warehouse, there are still 8200 items of spare parts in stock currently. The total inventory value of the stocks is around 6 million US dollars providing immediate supply rate to 96.9% for Taiwan market needs.
The company is continuing to import new spare parts from Sweden supplier "ORIO", which will keep a consistent quality and safety for Saab cars. In the meantime, the company also provides Hirsch Performance upgrade kit to satisfy the customers on their requirements of horsepower and speed for Saab cars by balance the performance and durability.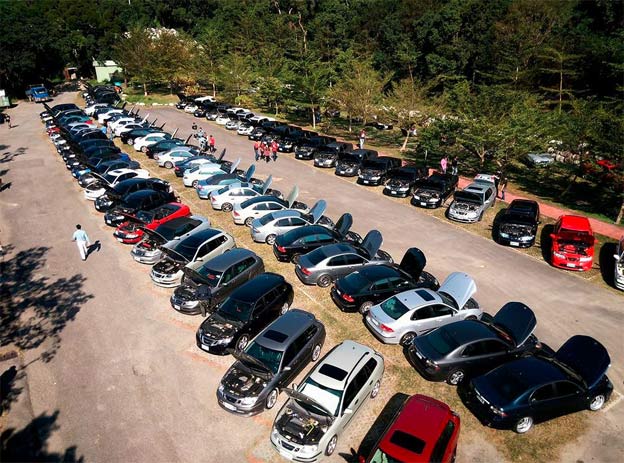 Walking into the service centers of Saab in Taiwan, you will still see lots of Saab cars came in an endless stream for maintenance or repair services. All lifts are fully occupied by Saab cars (usually we call them "fighter aircraft"). People can't help but question, "is Saab really bankrupted"? Running the businesses whole heartedly and supported by familiar technical skills, only that there is no new car in the showroom, everything is just the same as 2011 and have no change.
How lucky for all Saab fans in Taiwan who are still enjoying using official parts and the full set of technical services nowadays. For an over 70-year historical company, Saab, will not be easily forgotten even the time passed. At least, it definitely will not be forgotten in Taiwan. The story of Saab will be continued to perform on the island of Formosa far away from Sweden.
If you are also a Saab fans, you should visit the service centers of SAC when you have a chance visiting Taiwan. You will discover how wonderful life is with Saab and life will begin from the moment of the car door is closed.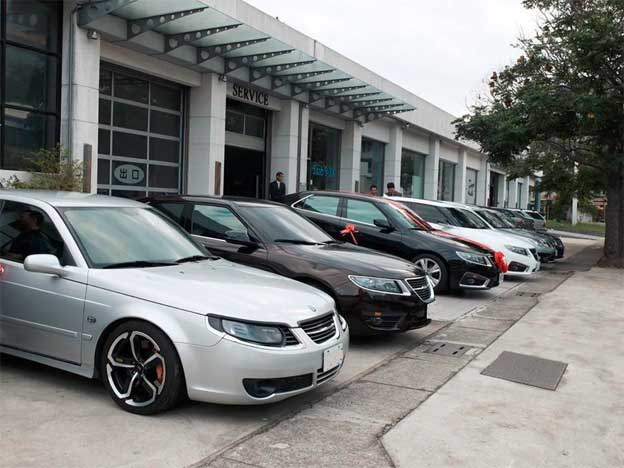 If you want to know more about SAC, you could visit the following websites: