Yesterday in San Diego held interesting, a huge collection of lovers of European cars, called Big SoCal Euro 2016.
This is Largest all European car show in San Diego featuring over 3000 cars. One of the largest in all of West coast including California, Nevada, Arizona.
Of course, as the Swedish manufacturer Saab, at the event were present owners of Saab cars. This year's Socal Euro was the biggest it's ever been. There was over 3000+ vehicles.
There was a toooonnnn of Volvos this year. According to reports of Saab fans, at the meeting was significant group of Saab owners. They had one of the largest group outside the VIP area with over 8 canopies and with multiple groups participating.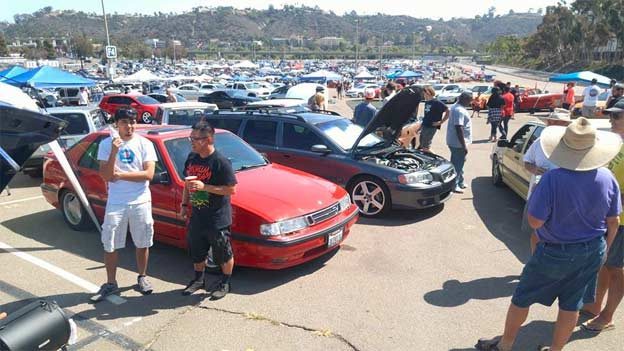 Over 15+ Saab cars and definitely over 50+ people. It was a good showing overall and those who were present hope to see more of Saabers next year.