Unsurpassed Scandinavian design and quality workmanship in minimized package.
Your junior might not have a driving license, but that doesn't mean he cannot zip around in an Saab Vintage Pedal Car. This Saab pedal car – SAAB trampbil – was similar to the Saab 006 (Saab Turbo 006 Convertible Junior) – kids car which was offered for sale in 1986 with a very limited number available, but this is still an older model.
This mini car created in the mid-sixties of the last century by the idea of Erik Carlsson.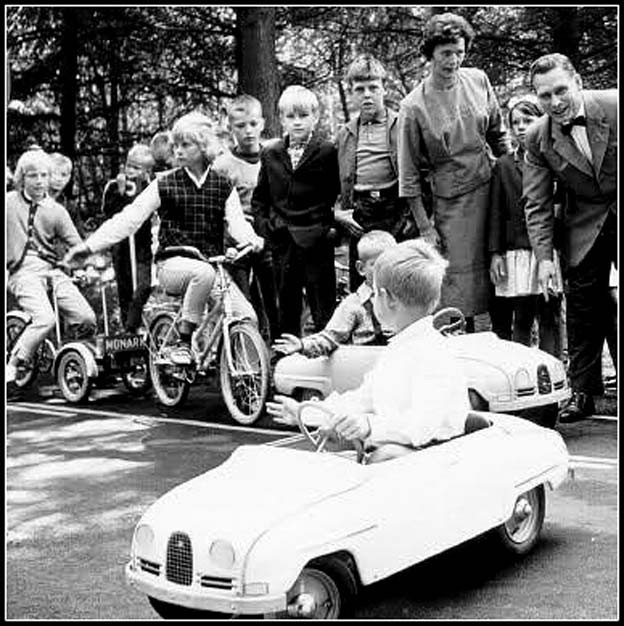 In This vintage video clip (1966) we can see how the children used this Saab pedal car:
Trafiklekskolan i Ängelholm 1966 from Anders Ellerstrand on Vimeo.