Many Saab fans have a problem with the supply of Saab Viggen emblems (Part Number: 5121629). This Saab part is no longer available and not being made by the manufactuer anymore, also the manufacturers has exhausted their entire OEM stock.
Also, there was another problem – OEM original emblems were worn out very quickly, so they needed frequent replacement. Consequently, This has caused a shortage in the Saab parts market.
Were there other options available? We searched the Web to see where these would be available but couldn't find anything. In fact, There are replacements in the market – but they are not of sufficient quality or they are too expensive.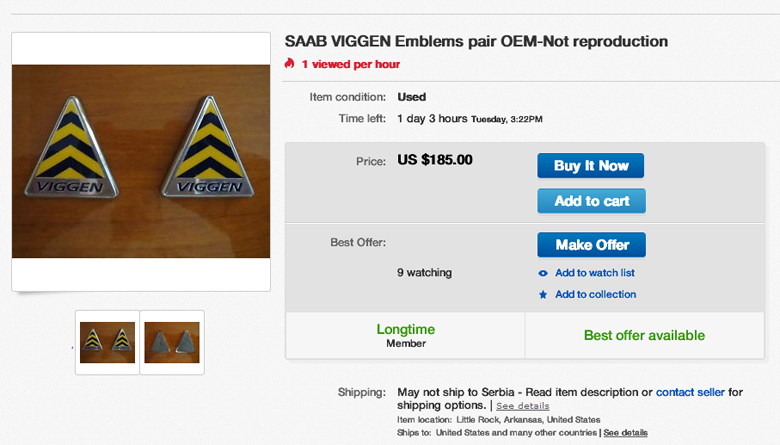 Also, we know of a nice chap in Portugal that makes a sort of substitute, a sticker, sells on eBay whilst better than nothing, it is not a metal badge or a real replacement.
Neil Dale, CIO of Schnell Saabs, appealed to all manufacturers of the Saab parts to consider the re-production of this missing part. You can contact him at [email protected]