The Saab Variable Compression (SVC) engine was a development project of Saab Automobile, for which it won an "Best technology of the year" award both in 2000 and 2001.
The SVC enginecombines the excellent fuel consumption of a 1.6 liter engine and the power of 3 liter engine.
During normal driving the engine uses high compression to acchieve low fuel consuption. When the driver requests a fast acceleration the engine responds by changing the compression ratio to aviod knock at the same time as it boost the engine using the compressor.
As seen, the SVC engine have a cylinder head with integrated cylinders – which is known as monohead. The monohead is pivoted at the crankcase and its slope can be adjusted slightly (up to 4 degrees) in relation to the engine block, pistons, crankcase etc. by means of a hydraulic actuator, therefore the volume of the combustion chamber (when piston is in compressed position) can be varied. In other words, compression ratio is also variable.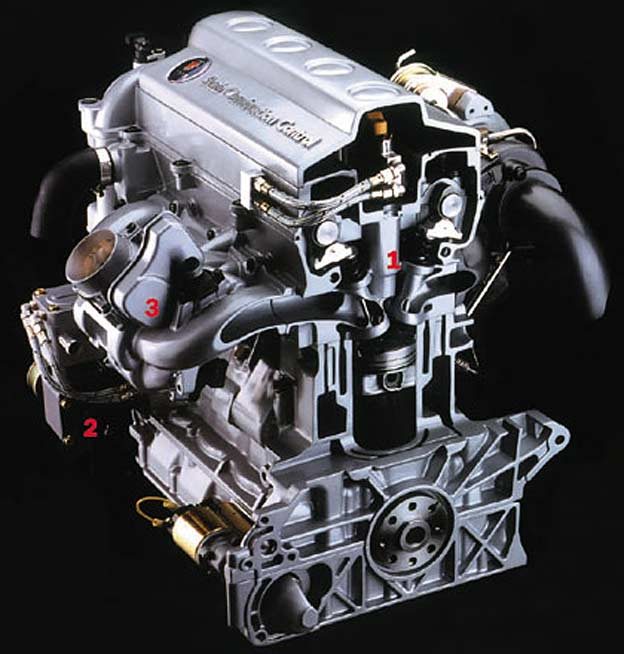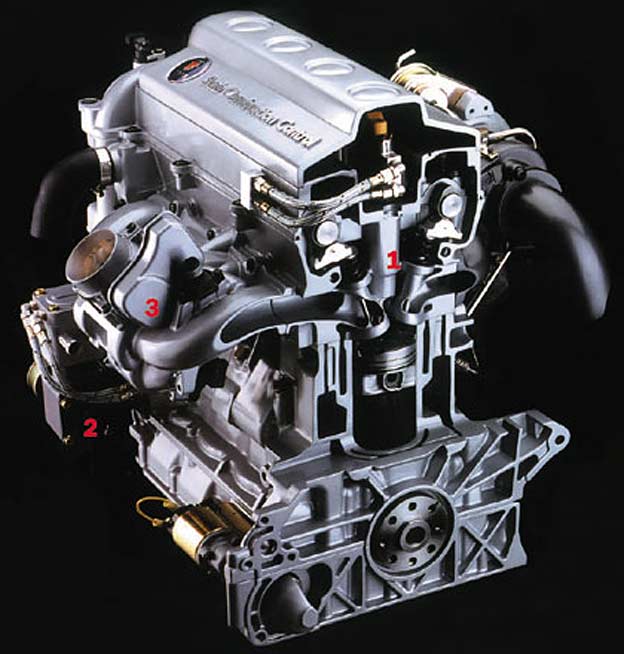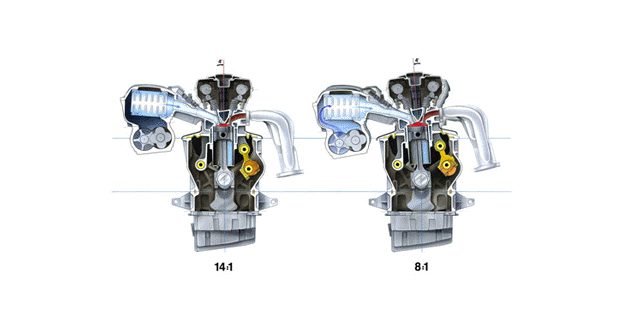 For testing purposes, in a Saab 9-5 fitted with an early version of the SVC engine that produced 168 kW (225 hp) @ rpm5800 (and Max torque 305 Nm @ 40000 rpm), at the time this engine is demonstrated its potential in terms of power, torque, and general flexibility while generating the sort of aural tones that buyers of sports sedans appreciate…
The SVC project was shelved by General Motors, when it took over Saab Automobile, due to cost.