"100% SAAB, 1000hp, "… The cover of the latest issue of the Swedish magazine of the sports car "Bilsport" adorns known Saab 9-3 TXR – strongest Saab in the world made by Per-Anders Johansson.
Back in 2006, the magazine "Bilsport"  has already wrote about this amazing car when they showed the Johansson's newly built Saab 9-3. It was the most brutal Saab construction world has ever seen, and it is probably even today. Since 2006 this Saab has continuously evolved and the car is even better now, with thousands of horses under the hood as bonus.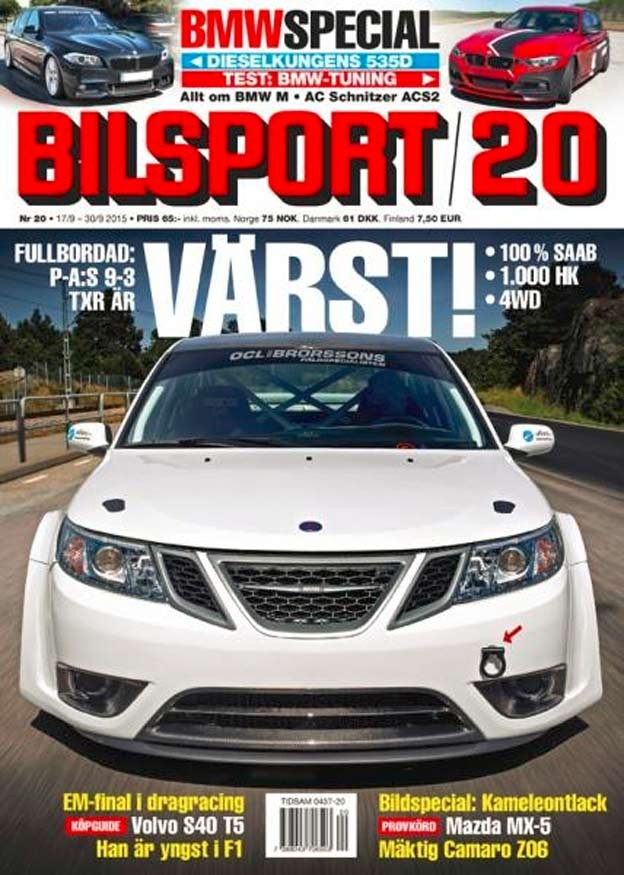 See the article and great gallery from new issue of "Bilsport".