This is very rare Saab 006 (Saab Turbo 006 Convertible Junior) – kids car with  3.5HP Petrol engine, which was offered for sale in 1986 with a very limited number available.
Only 75 were built in Oy, Finland, in both coupe and convertible bodystyles, and they were offered through Saab dealers for $1,900.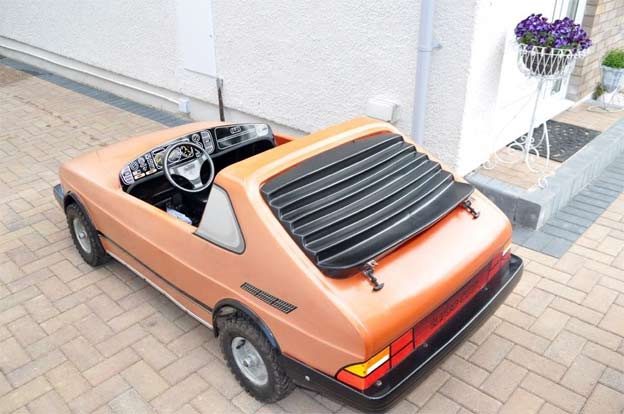 One such mini car was found on Ebay for sale. As you can see in the pictures, the car is in perfect condition, and  this one has not been restored. They were aimed at kids but an adult can easily drive one… It has been in storage for many years and is running well, having just been serviced; it goes like a rocket (over 20 miles per hour maximum speed).

According to sellers, The throttle cable has snapped and will need to be replaced – he will do this if he have the time to source one before the auction ends.This is a great, usable whilst collectable rarity which will only go up in value. It's also lots of fun. Approximate dimensions are: 225cm long x 110cm wide.
the auction remained eight days, and the current offer amounts to £700.