First of all, we wish all our regular readers a Happy New Year 2022, and we wish them to enjoy driving their Saab cars without any problems this year as well, without any breakdowns. And here on the first day of the new year, we have the first interesting topic that we want to share with Saab fans around the world.
In this first blog post this year, we are dealing again with the Saab Trionic engine management system with which we finished the previous year. In the e-mail, a regular reader and a great Dutch connoisseur of Saab cars, Mark van Kampen (MvK-revisies), contacted us with an interesting dilemma related to the Saab Trinonic system.
Below is his email in which he asks questions about one type of Saab car computer he came across, and for which Mark does not have an exact answer as to which system it is specifically. So, if anyone is familiar with this system, let them leave their opinion in the comments below the post.
Trionic T8.5 or a T9 ECU prototype?!
My name is Mark van Kampen I repair T8 ECU's with a solid success margin for quite a lot of garages in the Netherlands such as J&D, Velteck, DionHPT and for ORIO atm aswell.
However this is not the reason I am emailing you. I'm looking for information about a certain SAAB prototype ECU i've obtained a little while back ago.
The ECU in question is showed in the picture below, i'm aware that it's probably a T8.5 or a T9 ECU prototype, as the ECU itself is build in 2001 and the ECU software date is from 2004. The VIN of the car is very weird aswell it consist of only letters no numbers i'll take a picture of it on a later date.
Concerning the pictures, and the reason why I suspect this to be a T8+ ECU is due to the fact the the T8 is originally developed in its entirety by Motorola. SAAB told Motorola at the time what kind of specifications it wanted the ECU to have and they built it.
However all T8 prototypes were made prior to 1999, this unit is not its from at least 2001. The insides differ quite a lot aswell, and it also has a lot of extra functionality that doesn't work on the car yet. Motorola has absolutely no records of it anymore unfortunately.
My quest for more information about this unit has led me to a dead end as both ORIO and the SAAB museum people have absolutely no idea what it could truly be.
Hopefully you're able to help Mar out a little with his search for information. Leave your answers, if you are familiar with this system, in the comments below.
Update from Mark
"A little bit of the mystery surrounding the ECU has been solved. The ECU was used for specific tests or in test beds however I've not been able to gain any other information just yet.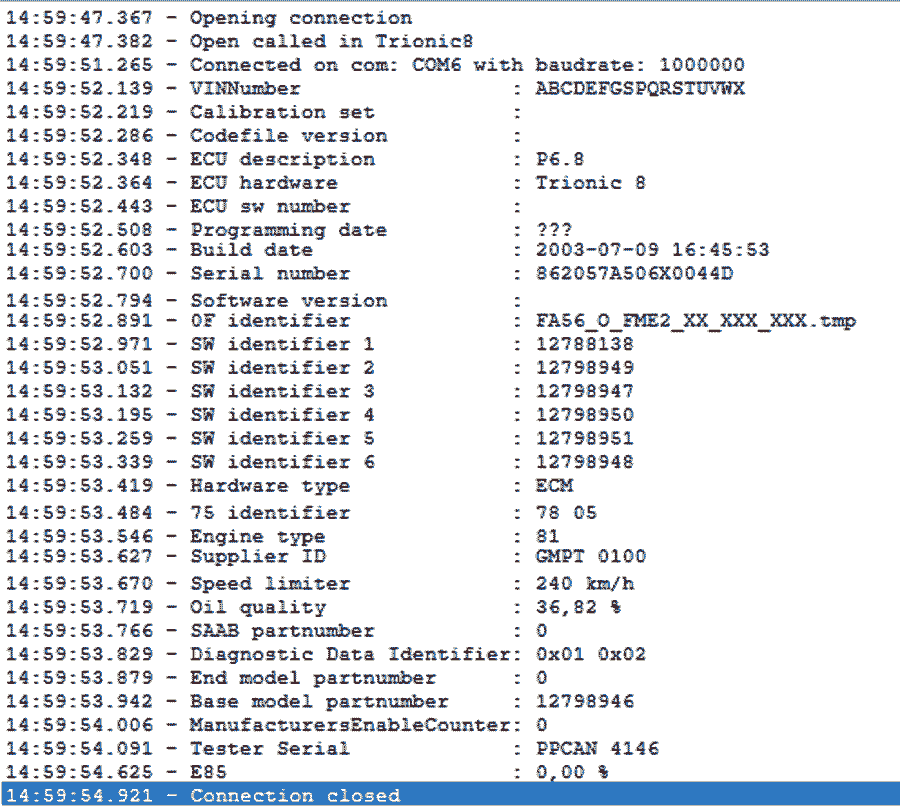 I've learned that this was one of the last test ECU's from Motorola and that they later switched to testing ECU from continental there should be at least 20+ of these ECU's out and about."