A large number of Saab car owners in which the T8 Electronic Control Module (ECM or ECU) is integrated have problems with a large number of faults and malfunctions. Most of them get errors like P0201, P0202, P0203, P0204, P0245 w / intermittent hard starting, rough running, white smoke, or overboosting issues. And most of them realize that the problem is in the ECU, but they don't realize what is causing the problem.

Why is T8 ECU failure so common?
The solution that he thinks is quite correct is sent to us by mr. Salo Yang from the Taiwanese Saab Club because they identified the source of the problem there. And that's why he wanted to share with globa Saab community a piece of interesting news. He believes the T8 ECM issue is one of the most headache problems for most 9-3 owners, particularly in tropical countries like Taiwan.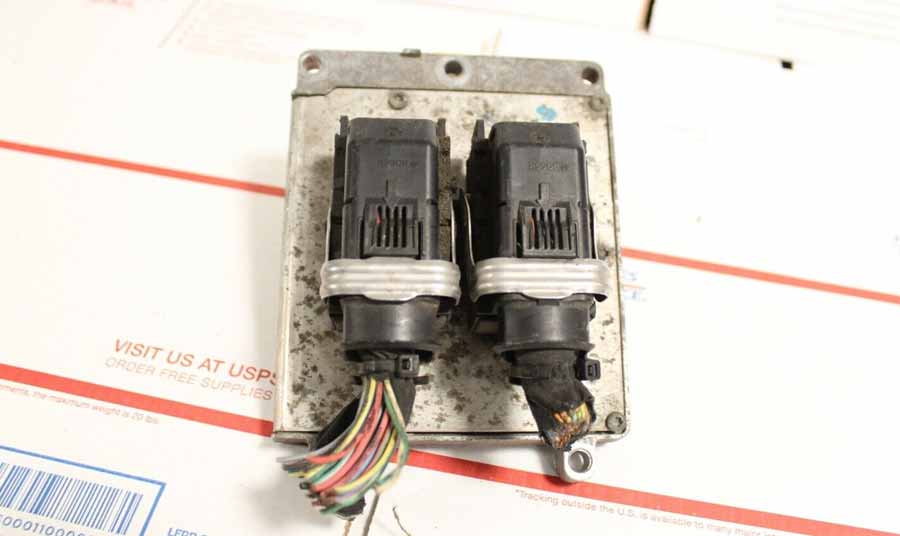 He doubts the main reason for causing T8 to have high damage rates is high temperature and vibration due to it was installed on the intake manifold of the Engine. The bottom line is the poor choice of ECU location by Saab engineers.
Solution: Change the location of the ECU
They might have figured out an improvement way by moving the T8 ECM away from the Engine, which will be extending its life. While they changed the location of T8 to under the radiator crossmember from above the intake manifold.
Saab enthusiasts from Taiwan chose a completely different location to accommodate the ECU: they changed the location of the T8 and placed it under the transverse radiator bracket (directly behind the radiator on the small console), away from the intake manifold.
Drastic drop in ECU temperature
With this intervention, they achieved a drastic reduction in the heating and overheating of the ECU: The average temperature of T8 ECM can drop to near 40 degrees Celsius (104°F) from near 80 degrees Celsius (176°F) after just 30 minutes of driving.
The way of changing location just require to extend 5 wires and rearrange wire harness. Certainly, they have also developed a repair kit that contains wires, screws, and frame to fix the T8 for both patterns of 2003-2005 and 2006-2011.
Attached you can see photos of the details showing the intervention and how they performed it.