If you did not know, The Trionic 8is an advanced engine management system in the Trionic series, created by Saab Automobile. It is used in both Saab 9-3 and Opel-Vauxhall Vectra vehicles, and is available with 150, 175 and 210 horsepower (160 kW) engines.
Trionic 8 calculates how much power the driver wants as early as possible to avoid turbo kick or lag, therefore making driving smooth. As the driver depresses the accelerator pedal, it acts on a pedal position sensor integrated in the pedal bracket.
Brew City Boost from Colgate Village in Wisconsin has brought the Saab T8 ECU recovery service back. As they've seen of the years the ECUs in the 2003-2005 Saab 9-3 (most commonly the 2003 though) are plagued with reliability issues. Usually when the weather starts changing is when these ECUs start having issues.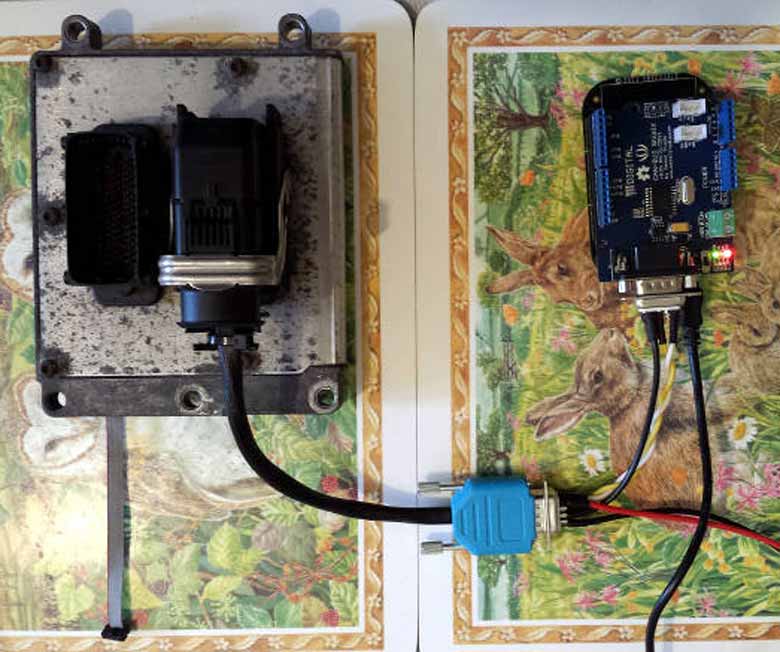 BCB discontinued this service a couple of years ago due to how time-intensive the process is. Since then they've created some new tools that not only make the process faster, but also improves the success rate.
So if you or someone you know is having issues with their T8, know that they offer a service to get the car back on the road. Dealerships are charging between $1,000-3,000 to get a new ECU installed, and they get you back on the road for $350.00.
Also, BCB offers the option of E85 tuning for Saabs equipped with an upgraded fuel pump and 60# injectors.
T8Suite
However, if you want to deal with this problem yourself, this is also possible. It is a necessity to remove the device from the car and to reprogram it using a special opensource software T8Suite.
Here is a guide on how to remove and reinstall your T8 ECU:
https://www.youtube.com/watch?v=F6zeL67LcBE
The T8Suite is an Open Source tool used to tune Trionic 8 based ECU's.
With the T8Suite it is possible to tune how the software behaves to increase the performance of the car and adjust the software for hardware modifications, such a high performance injectors.
The T8Suite also supports real-time view and can be used to predict the behavior of the tune through it's Air-mass viewer.