This is the first (globally) Saab event held in this new year, and it was organized by the Saab Club from the Slovakia .
Last weekend our friends from Saab Club Slovakia realized tradicional SAAB SUPPORT CONVOY. It was 8th anniversary from original Save Saab Support Convoy.
This year it was in Senica/Holic, Slovakia. At 10am they met at Namesti slobody (Square of freedom) in Skalica. Participants visited some local monuments like tower of st. Michael church, frantiskan monastery or trdelnik factory (trdelnik is sweet local food speciality).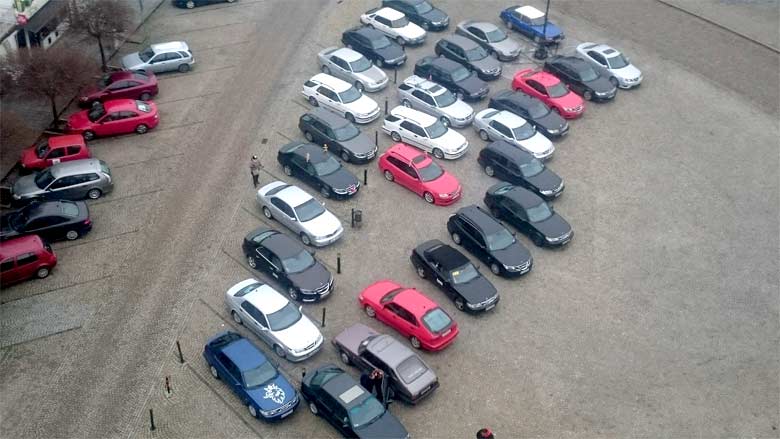 Than they had lunch and they moved to town Holic. There this Saab group visited Holic castle and made some group photos. The day was ended by Adamov lakes.
On SAAB SUPPORT CONVOY 2018 there were 51 SAAB cars and around 80 people.
Participants thank the organizers – Saab Club Slovakia for great saturday and They look foward to next year. It will be in Czech republic again. Also, thnaks to Pavel from Saabunderground for this report.
See also the entire gallery of photos taken on this event.