A little-known name in the automotive industry, Bethlehem Township-based Orio North America has a lofty mission – to keep Saab cars from going the way of the dinosaur.
It's a mission born in June 2012 when Orio North America opened, about six months after Saab Automobile, a global brand based in Sweden, went out of businesses. Today, Orio North America is the exclusive supplier of Saab original parts for the United States and Canada.
Tim Colbeck, Orio North America president and CEO, said his company's story is rare.
"When most brands that leave a market, like back when Fiat left or the GM brands, the parent company still exists and provides service and support for the cars," he said. "We are a whole new company born out of [Saab's] bankruptcy."
Orio North America is wholly owned by Swedish parent company Orio AB, which is wholly owned by the Swedish government's finance ministry.
That means that Orio North America has sister companies in nine other countries around the world, with the U.S.-based firm covering the largest market, the U.S. and Canada.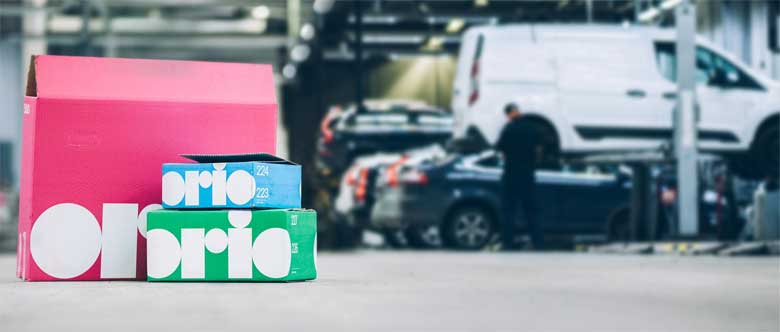 OPPORTUNITY
Colbeck said the story of Orio's birth is straightforward:
"When we opened up, we bought the [Saab] parts and assumed the warehousing contracts," he said. "The first thing we did was we contacted all the former Saab dealers and asked them to be official service centers for our new company."
Today, largely because of that effort, there are more than 200 Saab service centers in North America.
Thanks to the dealer network that Orio put in place, Saab owners in need of a car repair have an experience much like any other car owner, according to Colbeck.
"They can look up the nearest service center – in the Lehigh Valley it would be Scott Family of Dealerships [in Salisbury Township] – and go there for service," he said.
'INTEGRAL BUSINESS PARTNER'
Scott had a Saab franchise for more than four decades, said David Dumpel, parts director at Scott.
"[Orio's] staff is committed to keeping Saab owners happy and on the road. As you can imagine, as the cars get older, it gets tougher and tougher to source those parts," he said. "They make it their mission to [provide the parts] and become an integral business partner with us."
Colbeck said Orio North America also works with independent repair shops that work on Saab cars.
"In more remote areas where it is tough to get parts, we make sure there is an option to get their cars fixed," he said. "We have basically been a small e-commerce company, selling retail and B-to-B [business-to-business] ."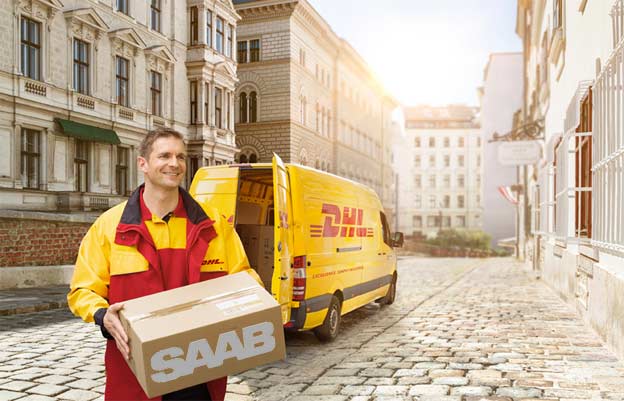 STABLE BASE OF CUSTOMERS
Today, there are still nearly 400,000 Saabs on the road in the U.S.
"It is surprising, since there were predictions about how Saab ownership would decline, but people are holding onto their Saabs," Colbeck said.
"The number is not going down as quickly as it was predicted to be."
NEW OWNERS
The Saab resale market helps maintain the need for repairs.
Robert R. Pandaleon of Allentown, a self-described "Saab convert," bought his first Saab about seven months ago – a 2004 9-3 – after owning a variety of European brands including Volvo, BMW and Porsche.
He said that he had always had an interest in Saab, and that in the mid-1980s he tried to talk his father into buying a 9-3.
Pandaleon said he uses Scott to service his Saab, affectionately dubbed the Guppy.
In fact, Pandaleon talks about a road trip from Allentown to Toronto in which he got 36 mpg and has a Saab wish list, hoping to someday find "an old, two-stroke triple or V4 96 to tool around in."
OTHER CAR LINES
Colbeck said there is a natural avenue of growth for Orio beyond Saab: supporting other car lines, particularly European vehicles.
"It is a good match and synergy for our customer base," Colbeck said, since the type of customer that owns a Saab is likely to own other European cars.
Plus, mechanics certified to repair Saabs typically specialize in other European makes. This is especially true of independent repair shops, Colbeck said, with Saab and Volvo repairs tending to be done by the same technicians.
As a result, Colbeck said, Orio North America plans to start offering Volvo parts nationwide in the first half this year.
STRONG IN THE NORTHEAST
Orio will roll out the new service nationally in much the same way as its existing business model.
The Orio parts warehouse is in Lower Nazareth Township, which means the company can deliver parts overnight by truck from "the tip of Maine down to Virginia and out to Detroit," Colbeck said.
"When you get outside that geography, you get into common carriers like UPS, and that makes us more like everyone else. We anticipate our strength to be in the Northeast of the United States, where our strength is today."
source: orio.com