You probably did not know that there are specialized Saab clubs dedicated to only one Saab model. One such is the Club Sonett Sweden.
Club Sonett Sweden was founded 1981 in order to look after the interests of the Saab Sonett owners. Of totally more than 10.000 manufactured Saab Sonett, where of 1868 of model Sonett II and V4 from 1966-1969 and 8368 of model Sonett III from 1970-1974 there today remains a little bit more than 300 Sonetts in Sweden.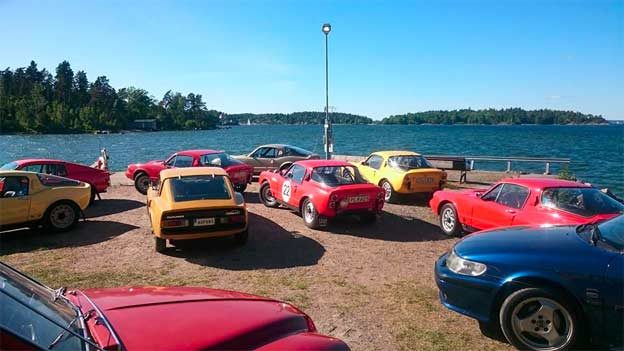 Of these, they have about 250 cars in the club, which is a sign of a strong interest for this Swedish but still unusual car. They have about 390 members in the club where of about 80 are living outside Sweden. Nowadays the cars are mainly used in the summer time and mostly by enthusiasts.
The club regularly organizes Sonnet enthusiasts meetings. One such meeting was organized in Stockholm.See how it was in today's meeting.