A nice little Swedish two-seater, with no sports aspirations, but in sporty form it doesn't have the chance of lasting – during 1973 oil crisis, Saab must stop production in 1974. A total of 8,348 Sonett IIIs were produced between 1970 and 1974, mostly for the US market, so these cars are almost gone in the rest of the world.
Still, there are car enthusiasts and Saab lovers from outside America who do their best to get Sonett and bring him to perfect condition. We have found such a great specimen in Europe (which is a rarity), more specifically in the Netherlands, and is currently on sale. The car is in more than factory condition, in fact it has been further improved in all fields. Now, nobody will like this, but some won't. Many enthusiasts love the factory condition, without any changes.This Sonett III is a slightly different project, though.
As stated in the ad for this Stealth 1973 Saab Sonett III; Engine, chassis, bodywork and interior have been converted to a high standard. All conversion documented including bills, so for example, the bumpers after the old model Sonett III have been converted into balsa wood. As you can see in the pictures, the layout of the elements under the hood is totally different from the factory condition, and there is one reason for this. For easier maintenance, all fluid reservoirs and filters are reachable in aluminum tanks placed under the engine cover.
Water cooling upgraded with large radiator and special pipes and instead of the transversely placed expansion reservoir, an aluminum reservoir was chosen. In the area of fuel injection, the factory injection was replaced by a Weber 32/36 carburetor and electric fuel pump. And the interior has undergone some major changes, the instrument panel has been upgraded and replaced with a new one in Rally style with additional controls. All original mats, almost still in new condition, are underneath the mats specially made for this Sonett. All windows are undamaged. Perfectly recreated door coverings to original pattern.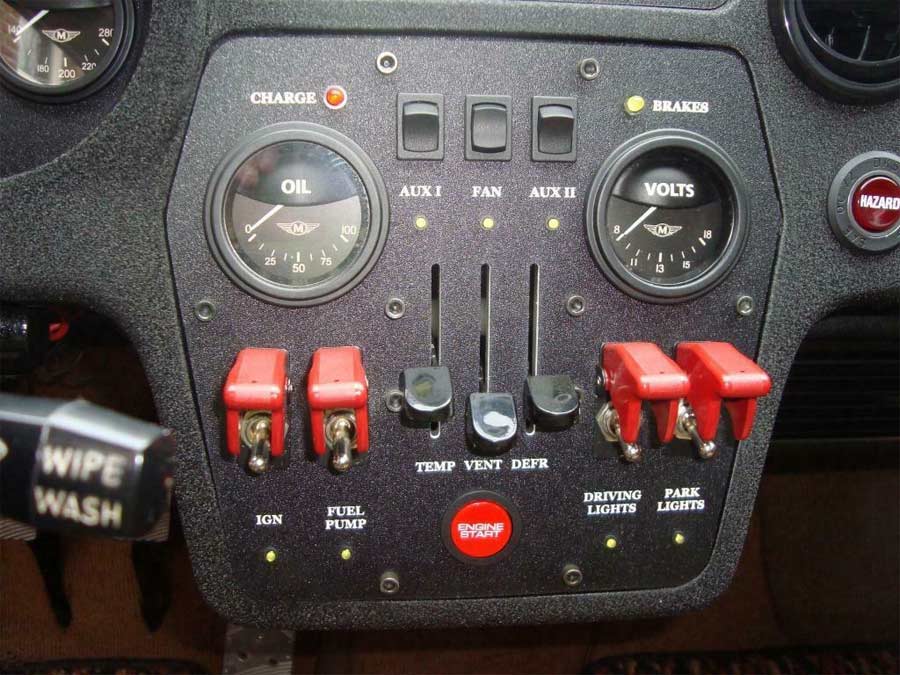 The seller of this interesting car is Vincent Theelen(phone: 0623655656) and as he says in the ad – the serious interested person can take a test drive and the car can be inspected. He also set an approximate price of € 16,500, which is a pretty high price, but this is also a special car.