State police say the police from the Detroit enclave of Hamtramck were chasing the SUV Chevrolet Tahoe about 2 a.m. Wednesday when the vehicle got on the freeway. Hamtramck police ended their pursuit, but the SUV kept going.
Police say the SUV collided with a 2007 Saab 9-3 2.0T SportSedan occupied by two people. The driver and passenger of the Saab 9-3 he crashed into survived. A wrong-way driver fleeing from police was killed (Police identify him as 25-year-old Tibias Kwame Anderson) on southbound I-75 after he was ejected from his truck when it collided with Saab.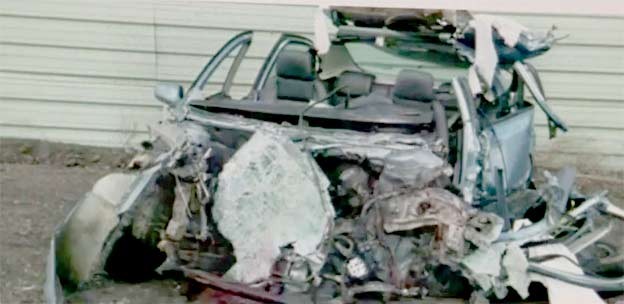 That was right around the time Travis Sparling, 21, left his parent's home in Sterling Heights to take his girlfriend, Brittany Bombard, 21, home. When Anderson entered the southbound lanes going north at Caniff, police stopped their pursuit, but the driver continued going the wrong way for about about a mile before colliding with a Saab.
Sparling and Bombard from Saab were taken to Detroit Receiving Hospital. "I can't believe they're alive," said Mark Sparling, Travis' father. "He thought it was a dream. He just kept saying to me, 'I was just trying to avoid him, but every time I kept moving away he kept coming at me.'"