Last month, the traffic accident happened in a Lublin town, in Poland.
The driver of a Saab 9-5 Sportcombi involved in a two-vehicle accident with a Seat Leon – driver behind (Saab) the wheel was attempting a U-turn when the accident occurred.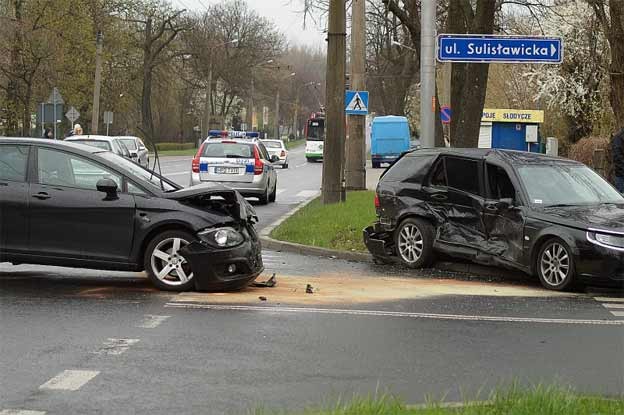 Woman (passenger in Saab 9-5) with harmless injuries was taken to hospital. We were informed that she had a lot of luck, because looking at the damage to the vehicle, her injuries are not serious. On the one hand, passenger was lucky, and On the other hand, job was done by construction of Saab.