Saab translation – working out what your customer wants is key. Performance. Safety. Style. Individuality. These aren't marketing terms, they're qualities and a 10 minute test drive will tell the average buyer if they're in place or not. Saab's entire reputation was built around innovation, deceptive amounts of power from a small engine, safety and respect for the environment.
Saab has a long tradition of successful work with car safety and Saab cars consistently show well in real-life accident surveys, often being ranked best in their segment. In EuroNCAP crash tests, the 9-3 Sport Sedan, 9-3 Convertible and Soportcombi have long since achieveda maximum five-star rating.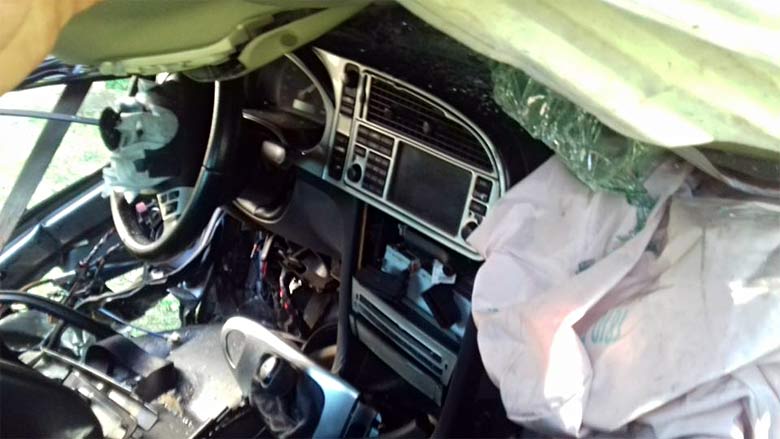 Innovation, safety, sport, design
Database covering more than 6,100 real-life accidents involving Saab cars used in computer simulations and crash testing to replicate what happens in real accidents on real roads. Strong steel safety cage helps protect passenger compartment.
ESP (Electronic Stability Programme) is standard on the Aero model and reduces the risk of skidding and the driven wheels from spinning on a slippery surface assisting you in maintaining control of your car boosting driver excitement and safety.
All last manufactured saab cars follow Saab's classic design cues of form and function, stylish and aerodynamic design, plenty of passive safety to avoid accidents before they happen and a strong environment to protect the driver and passengers should things go south.
As a matter of fact, all the innovations they pioneered in those early days – like diagonally split brake circuits, the famous key between the seats, headlamp washers, safety belts (first car with them as standard equipment – 1958) – all these innovations are still present in today's cars and have been built upon in the GM era with Trionic engine management, Active Head Restraints, Night Panel and more.
We want safety all around us, enough room for the right engine in front of us and the ground moving swiftly beneath us.
We want leather, wood, carbon fibre and soft touch plastics. And we must have stable, voluminous cupholders. We want everything automated, powered and preferably with memory. And we want it all to go faster than the last model whilst handling like a Porsche. Design. If they get it right, we won't even notice…