Over time, it happens that a large number of SAAB emblems peels or comes off, on the hood, tailgate and wheel caps. Fortunately there are a huge number of replacement alternatives, those original and other – custom made.
Before you go to purchase replacement stickers, you have to measure the diameter of your emblem. Just so you will be sure that you buy the right one replacement. The most common sizes of Saab emblems are: 32mm/1.26″, 75mm/2.95″, 44mm/1.73″, 63.5mm/2.5″, 50mm/2″…
The orginal Saab badge comes in two parts so IF you wish to just put the badge on your pre-exiting bezel you can. Available labels (3D stickers) will fit right over the existing peeled emblem and is a great alternative instead of replacing the complete emblem. It is a sticker that goes over the old badge.
What is the good thing is that you can choose from a large number of graphics solutions: original Saab logo, revised logo, new Nevs logo, funny logo, and many others… We found for you on the Internet a large number of alternative emblem, which you may like. Original emblems cost around 20 euros, while the replacement emblems and stickers from 5 to $10.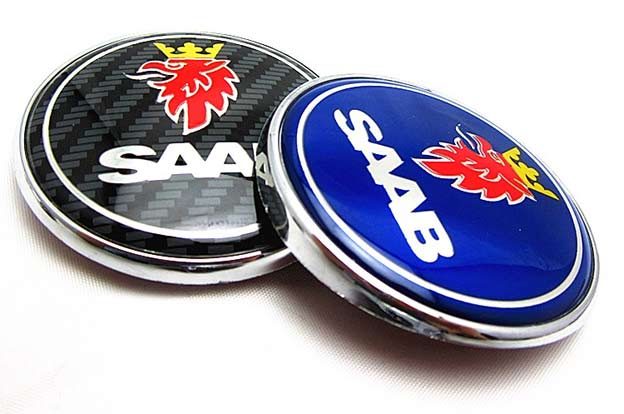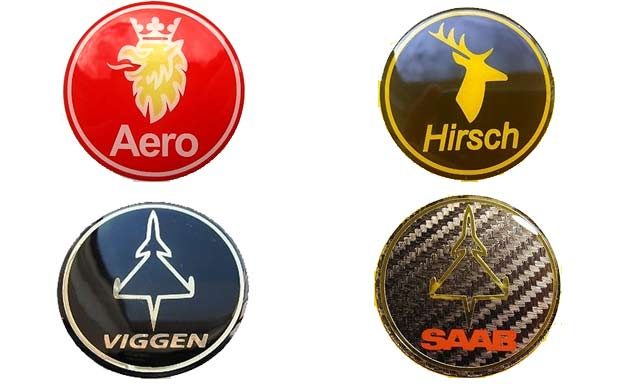 On the internet you will find many other similar solutions, but the last we saw, and that many people like it, so they sent us questions – is this: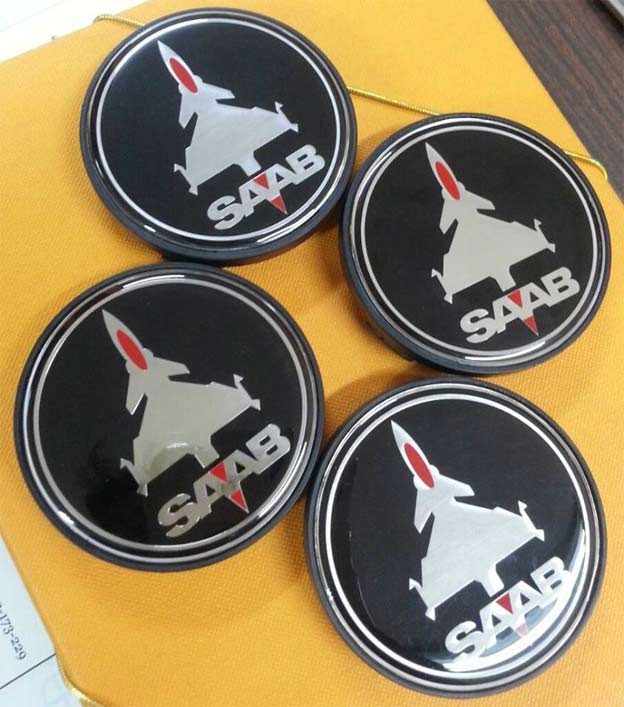 If you have information on this badge sticker – let us know – that we can share information with other Saab fans!