Koenigsegg, the Swedish supercar builder and "ex-new" owner of Saab, once teamed with electronics firm NLV Solar AG to build the Saab Quant, a luxurious solar-electric prototype vehicle. Access to Saab's production facilities was supposed to help speed the Quant into series production, but…
These are sketches that show what was supposed to be this premium solar-electric car, thena potentialcompetitor Tesla's Model S.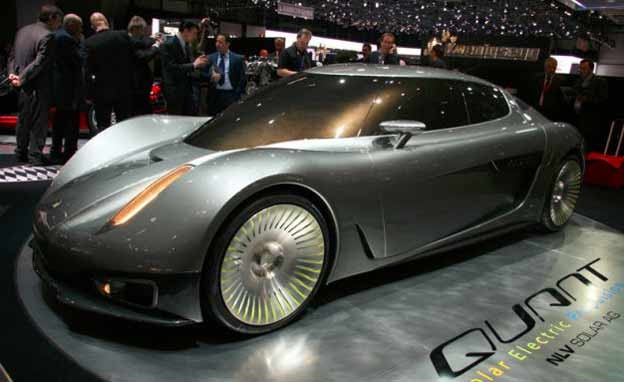 The Quant was a co-project with Sweden's NLV Solar AG, whose photovoltaics and accumulator technology inhabit the concept car. It debuted in 2009 at the Geneva motor show as a test platform for a unique propulsion system that combines NLV's solar tech with an accumulator storage battery the company says can charge up in 20 minutes for a 311-mile range.