If you are the proud owner of Saab Cars, then you probably know what Clarkson's talking about and what he is really trying to say :)
Yes, this is a video clip from the famous BBC show "Top Gear", in which the focus is on the owners of Saab cars and their "enigmatic smile".
Usable, sensible well thought out power delivery that will put a huge smile on your face every time you drive this car.
Saab cars have been extrordinary in many ways but have always brought a smile to owners face. It puts a smile on their face when people compliment their Saab and ask to go for rides. Some have never even seen or heard of a Saab then become instant fans of them.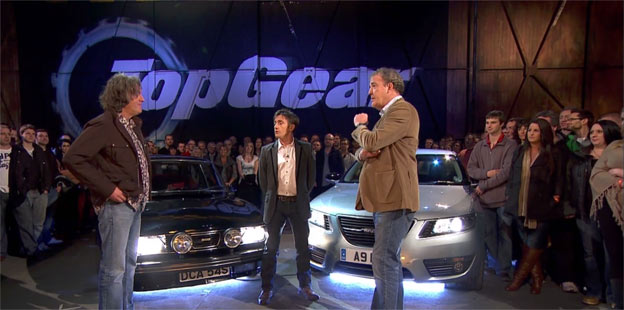 Here are just a one statement of a typical Saab car owner:
"I have my lovely fast saab family car wolf in sheeps clothing.
This car is amazing and puts a smile on my face everytime i drive her."