Here are some photos from the excellent The Saab Owners Club of Great Britain National held recently. If you haven't been to one before, do try and come next year.
You will be surrounded by great cars, and even greater people.the organizers would like to thank all the sponsors for their generous support, without them this superb event would not have been possible.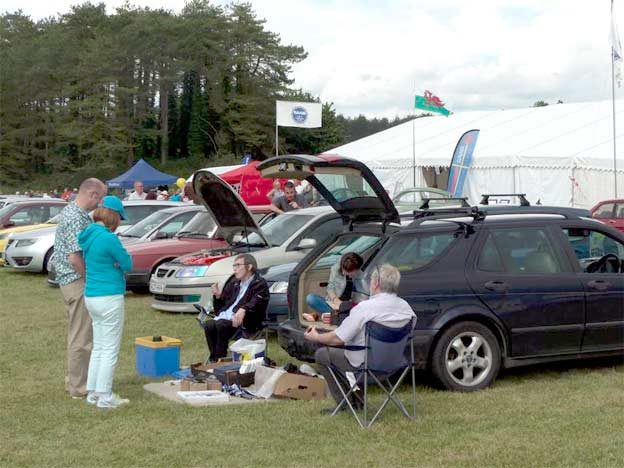 In 1960, SAAB cars became available officially in the UK, and it was not long before owners were gathering together to share their enthusiasm for the marque. This enthusiasm was without doubt fuelled by the outstanding performances by the Two-Strokes in the major rallies of this period. This early group of enthusiasts grew in number and it was on 17th May 1963, at the Cheshire Cheese Wine Cellar in London's Fleet Street, that the SAAB Owners Club was officially formed, with an initial membership of 60.
Since then the Club has grown to around 4500 members, and is the largest and most comprehensive UK club for all SAAB enthusiasts. Many of the early members are still in the club today.
Entire gallery from this event can be found here.