The Saab Car Museum Festival 2017 was launched yesterday and continues until tomorrow (Sunday). The big day for the public is Saturday,  and in front of the museum has gathered a large number of Saab enthusiasts from around the world.
One of the visitors came all the way from Canada – One of the longer-traveled guests during the festival is Mark Marcon from Toronto. "I'm a proud Saab owner and not ready to abandon the ship yet. I have two Saab 9-3 and it's no problem keeping them in top condition, "said Mark fot swedish Ttela , who visited the festival several times before.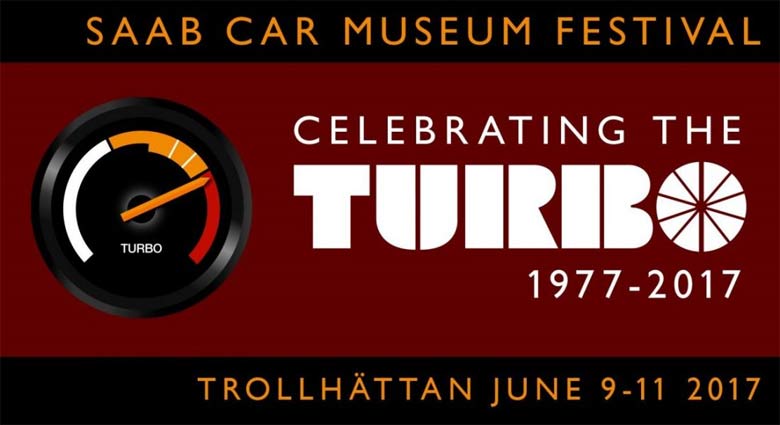 Today's probably most extreme Saab belongs to P-A Johansson, as Saabplanet wrote about a couple of years ago. His Saab 9-3 TXR is a special building in addition to the usual, and power of this car now exceeds 1,000 horsepower. "I have not used it for a couple of years because of time and energy, but yesterday we dusted it and started it," says P-A. In addition, he brought the new project, called Black Turbo, and built by P-A and his friends during the winter.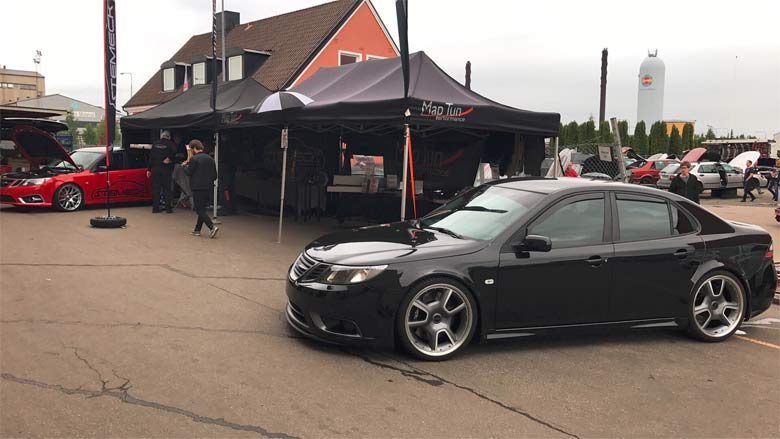 NEVS Saab 9-3 Turbo Edition
Saab Car Museum has received a gift from Nevs and this gift was unveiled during the festival. It is about a Saab 9-3 that was intended to pay attention to the 40th anniversary of the Saab turbo. This car – which has several retro features – never came into production but has attracted a lot of interest during the festival.
Nevs turbo edition to celebrate 40 years of the saab turbo. They started on it in 2014 but it was shelved until recently. It's a gift to the Saab Car museum, it's the concept car of what would be, the turbo-model. They were originally planning on selling 1000 of them back in 2014/2015 when they still the rights to brand so it could have worked.
A one off special edition gift for the Saab Museum in Trollhattan.
Price ceremony at the 2017 SAAB Festival in Trollhättan: