This is the SAAB Life Story about the lifelong motor racing photographer Rich with an almost unhealthy passion for Saab cars, in The second episode from Life Stories – Parts for Life by Orio AB.
He is "at the ripe old age of 68", and lives on a farm with his wife Valerie and the happiest dog in the world LeeRoy. On this farm he also has 45+ Saabs!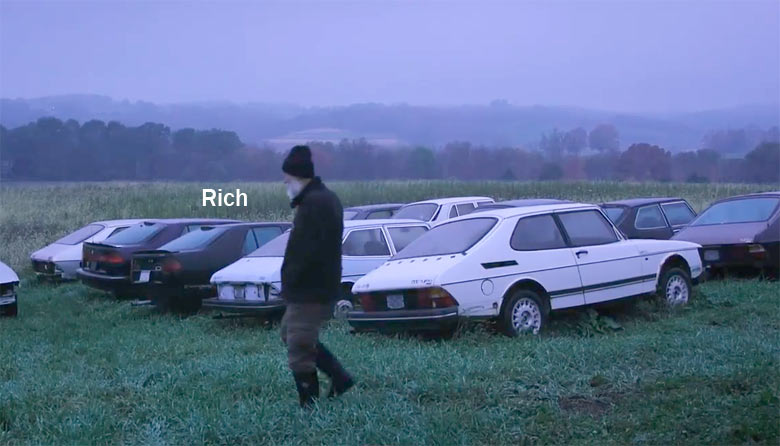 Rich: "People ask 'what do you grow down here?' I tell them: Saabs".
Rich is a wonderful example of the the amazing passion of Saab owners, and makes us thankful for all of you keeping that passion alive:
Meet Rich, Valarie and LeeRoy – the passionate motor head, the farm girl and the happiest dog in the world. Looking at the world from a different perspective can result in one of the most impressive Saab collections ever.