Saab in BridgestoneSuperbowl 2008 Commercial.
This is perhaps not the best advertisement ever, but it was definitely one of the funniest, with Saab 9-3 Aero in one of the main roles of this ad.
Commercial that was nominated at the annual Cannes Lions International Advertising is called "Scream".
In "Scream" we see a squirrel standing on the middle of the road, as just what you expect to happen is happening – Saab 9-3 is driving very fast, it looks like nothing can prevent it from hitting a squirrel. Of course it will turn out that the car has Bridgestone tyres and thanks to that will be able to either stop or to overtake and obstacle, you can guess how it'll all turn out within seconds. So why such simple in terms of story commercial has been nominated to well respected award? Because of special effects used in a very funny way. We see squirrel screaming relentlessly as it faces almost certain death, and in the same way react every other animal that notices this scene – rabbit, mice, owl, tortoise, bug…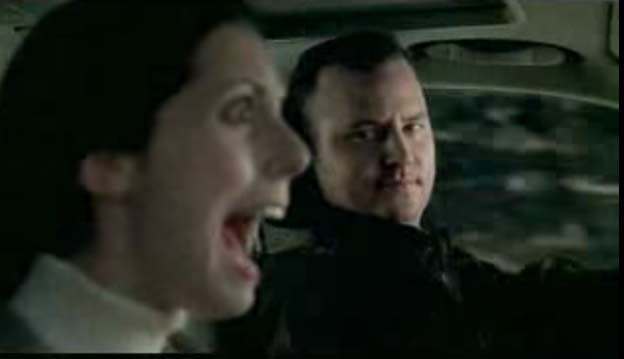 Also woman sitting on the passenger seat of an approaching Saab 9-3 screams just as well, but there is one person, just one and only, which does not panic at all. Its a driver. Why he doesn't panic? Because he doesn't care about hitting a squirrel? For sure know, its because he knows what his car thanks to Bridgestone tyres and Saab 9-3, what he proves by swiftly avoiding a squirrel like if it was the easiest thing in the world. Again, simple idea with funny aspects, and generally strong message about quality of tyres at the end.