Saab has long used sponsorship to promote the Saab brand experience. Of course, Saab is the most sponsored motorsport, but local importers of Saab cars are sponsored other sports too.
In football, Swedish car manufacturers Saab became FC Manchester City's first shirt sponsor in 1982. 
Except of City, local Saab dealer in UK sponsored another football club in Manchester – Oldham Athletic. The dealership Pentagon Saab, based on Chadderton Way, covered the 2011/12 npower League One season.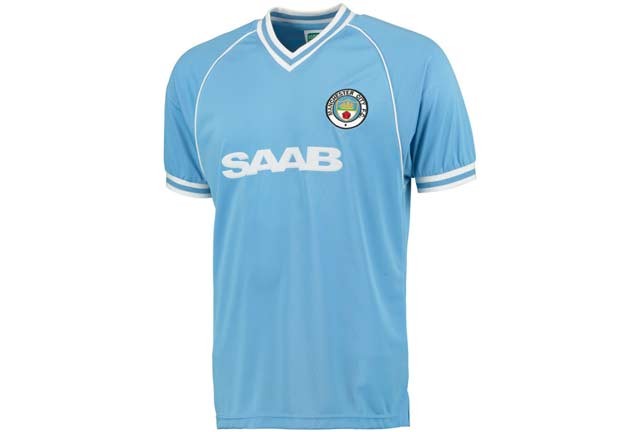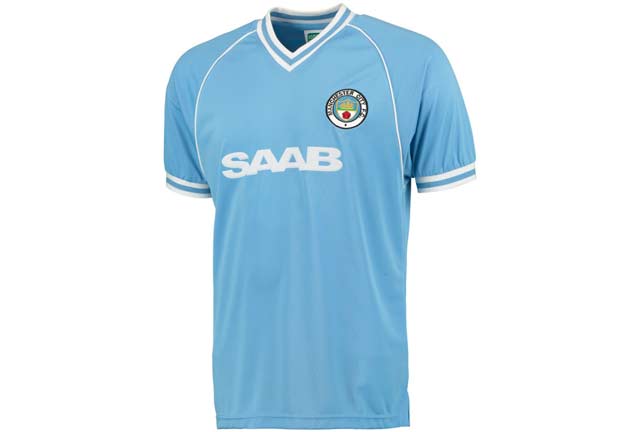 And that's not all, 1989 Saab sponsored the local basketball club "Sharks".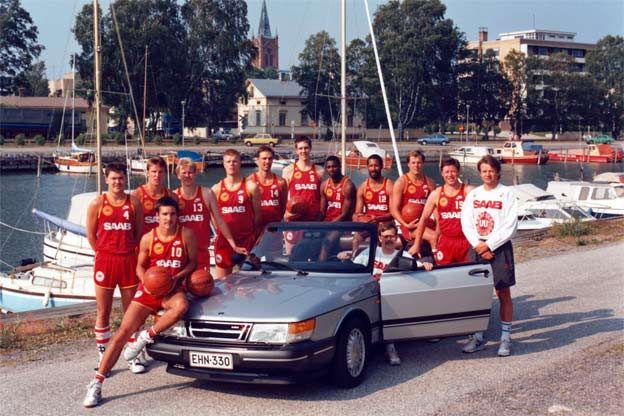 In the picture you can see Saab 900 Convertible and the "Sharks" representative team of 1989. This is a local basketball club in Uusikaupunki, where were produced Saab cars (Valmet Automotive).