When you drive your Saab, your headlights are exposed to numerous negative effects on a daily basis, from dust, water, mud, rain, pebbles, to the Sun's UV rays that have the most negative effect on the headlights.
These particles of dust or sand, small pebbles, act like a sandblaster on the surface of your headlights, especially on modern plastic headlights, glass headlights are a little more resistant, and ultimately impact the clarity of the headlight and dim your ability to see.
Dull, faded headlights make it difficult for other motorists to see your vehicle or for you to be seen. When your headlights reach this stage, you have several options: 1. to replace headlights (which is the most expensive option), 2. to restore them yourself, or 3. to give them some specialists to do it (Headlight Restoration) in a professional way.
The other option is the cheapest, but this option requires some special tools and equipment, and requires you to have some space, as well as your time to set aside to restore the headlights. There is also a risk here that you do not do the entire process properly, and thus do more damage, and ultimately – you will need to buy new headlights. Clear / Clean Headlight lenses improves your overall visibility and makes the road and surrounds not only Brighter but easier to see in difficult weather conditions
We have entrusted this work to specialists who have been successfully restoring headlights for several years, have all the necessary tools and equipment, and appropriate chemicals. The head restoration was entrusted to the NS Detailing Studio, They at NS Detailing Headlight Restoration specialize in restoring headlight lenses, boat & bike visors, instrument clusters etc.
After initial grinding that starts with a 240 Grit Wet Sandpaper and and goes to 3000 Grit Wet Sandpaper, they used a special optical-grade polisher that permanently removes headlight yellowing, hazy cloudiness, light scratching and micro pitting from from the surface of the headlights. After rough work and polishing, treatment with special ceramic protection followed – CQuartz DLux Plastic&Wheel Coating.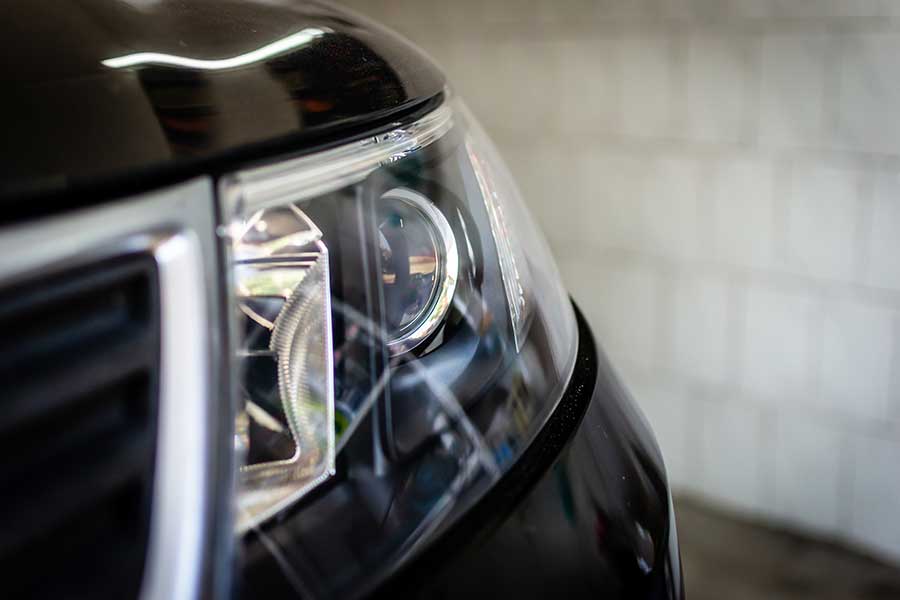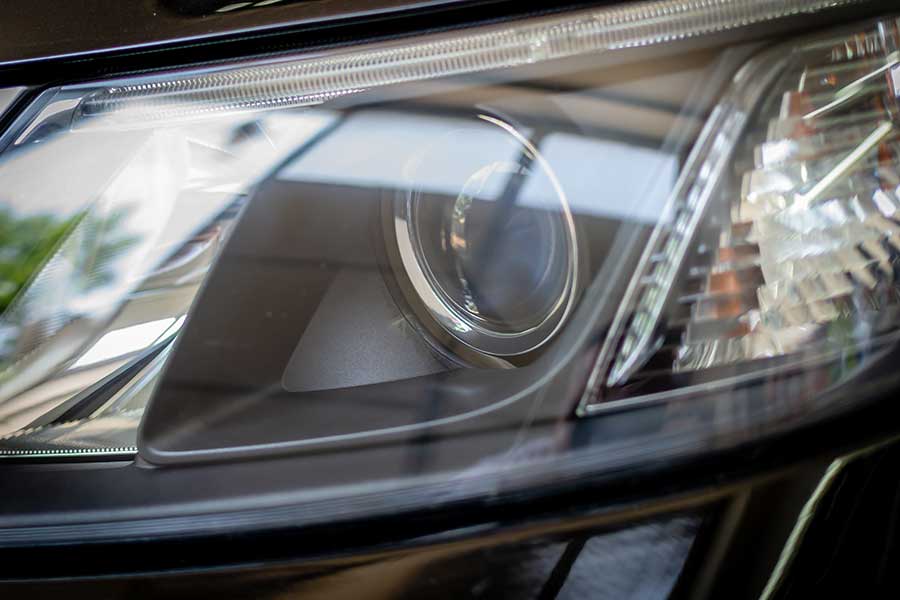 CQuartz DLux offers the same impenetrable protection to plastic trim, rubber, and wheels. Due to the semi-permanent nature of CQuartz DLux, it should be used on a very clean, dry surfaces. Treated surfaces should first be cleaned with an exterior cleaner.
After the work, the end result is incredible, the headlights are returned to pristine state.