Here's another interesting Saab story from 2008, from the time when saab promoted a new model – Saab 9-3 Turbo X. And at the center of the story is a girl – Saab girl named Kaylan Marie.
It was 2008, and She was only 21 years old. And she knows just as much about Saabs as the trolls in Trollhatten. Kaylan has grown up around Saabs – her dad restores them and her brother builds them to rally race.
She had worked at a Saab dealership, and  she was the owner of six custom Saabs – including a 2006 9-3 SportCombi – and drives a highly modified 500+ horsepower Saab 9000 Aero as her daily ride.
Because of these credentials, GMnext (GM interactive conversation online platform) has provided her the opportunity to join other Saab aficionados at the Saab Turbo X Driving Academy at Road Atlanta, where they all pushed the Saab Turbo X to its limits.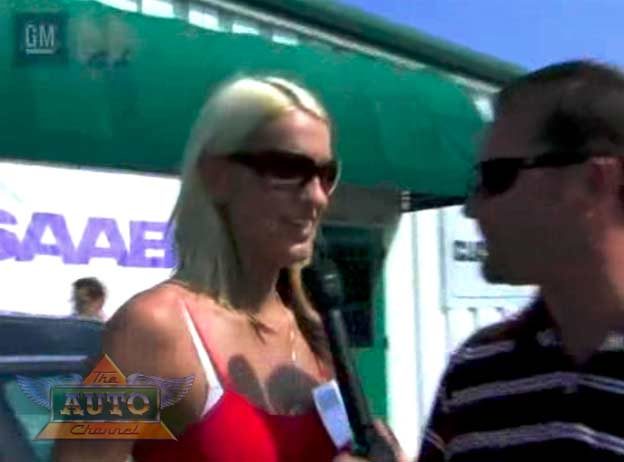 The Saab Turbo X Driving Academy
The Saab Turbo X Driving Academy was an enhanced version of the Saab Aero Academy, which is available to Saab owners and the general public.
Held as an exclusive school for Turbo X owners, it gave students the chance to lap the Road Atlanta Road Course and have one-on-one time with the instructors (one of whom claimed to be one of only three Americans to serve as the infamous Stig on the BBC's TopGear!)
Here's how it looked then: