The Saab Facett, was an unofficial prototype produced at the same time as Saab produced the Saab Sonett I. This vehicle has recently been converted back to the "Green" Saab Sonett I No.4 out of 6 ever produced. During the time of the original Saab Sonnet 1, there were 6 cars produced by SAAB. Apparently one of those cars was taken by a SAAB designer/employee named Sigvard Sorenson—–to be transformed in his backyard into something quite peculiar! The SAAB Facett was born!
Photos of what was called a "third prototype" was circulated in the European press at the same time as Saab released the "official prototypes" signed Karlstrom and Sason. The story begins when one of the first six Sonetts was offered for sale to the employees at Saab in the early sixties. The company had neither the available space or desire to store all the cars in a shed so they simply sold off the cars they felt were superflouos.
The No.4 car you see here, originally painted in a vibrant green, has led perhaps the most interesting life of the six. When Saab moved to sell the cars, the green Super Sport was sold to Saab designer Sigvard Sorensen. And, no surprise, Sorensen found the car a bit impractical for life in Trollhattan and decided upon making a change.
Transforming the car, Sorensen moved the gas tank from the front to a more practical and safer spot between the two rear wheels. The temperamental race-engineered powerplant was swapped in favor of a production sport unit – less powerful, but more drivable and reliable. Considering those cold Swedish winters, Sorensen was also inspired to change the bodywork to a closed-roof coupe.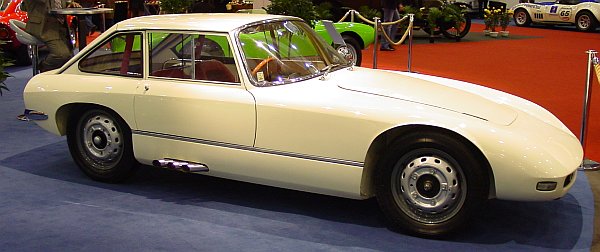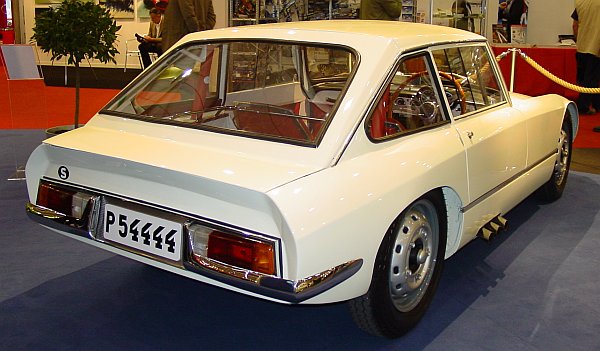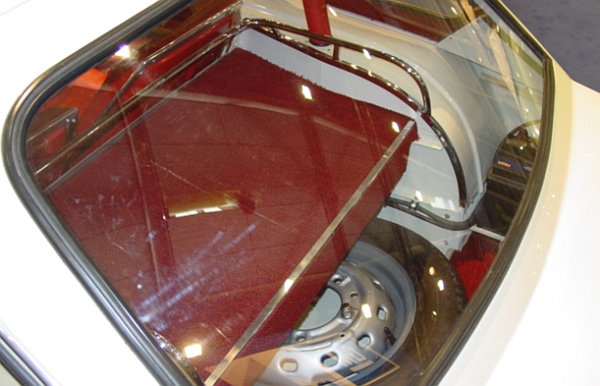 That is not all
NOW! the story gets even more interesting. That original Saab Facett (pictured only at the TOP of this post) had been converted back into a green Saab Sonett sometime after by a different owner. All of the steel bodywork Sigvard had done to the car was removed and the car was restored back to being a roadster. HOWEVER, this owner (Rene Hirsch) commissioned a german company to replicate the chassis and the original Facett using the same body panels which were removed to re-create the roadster. So in effect, now BOTH can be seen together again…..the Green Sonett is the original car as SAAB produced it out of the factory—-the white Facett is a recreation of the custom Facett that Sigvard had made after buying the green roadster. 6 Saab Sonett roadsters exist; and now there's a Facett to join them rather than take one's place. – says on edeiblog.com