The new Chinese anti-riot SUV Beijing Auto BJ80 was unveiled on the 2016 Guangzhou Auto Show in China. This is a specila version of civil SUV BJ80C, and a common feature of both cars is that they are driven by the famous 2.3 Saab gasoline engines.
However, BJ80 "Riot Control Car" which is not really a riot control car but an armored BJ80 with two individual seats int he back. Representatives of Chinese company have announced that this car is sure to go into production, as reported by carnewschina blog.
The owner of Beijing Auto, bought the rights to the Saab 2.0 turbo and Saab 2.3 turbo from GM in 2009, along with the rights to the platforms of the Saab 9-3 and first generation Saab 9-5. The 2.3 turbo also serves in the base BJ80, the Senova D70 and the Beijing Auto BJ40, among others. The Saab 2.3 turbo four, 250hp and 350nm, mated to a six-speed manual or a six-speed automatic, sending power to all four wheels.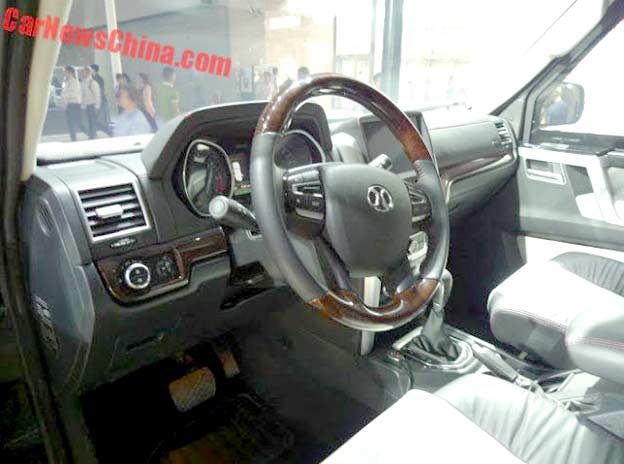 New SUV is based on the BJ80 but fitted with a completely new body and clad in extra steel and kevlar plating. Windows are bullet proof, or so the company said They did look really thick. It has two search lights on the roof. Thih Armored Anti-Riot vehicle is an excellent solution for various scenarios including riot control, deploying security personnel, preserving peace and order, as well as acting as a support for reconnaissance and patrolling duties.