For decades, much of road racing has been saddled with rulebooks that could rival the tomes in a law library. Now, there's an alternative low-buck endurance racing. Instead of placing limits on camshaft lift or bushing durometer, these rules take a page from $2000 Challenge and cap the amount of money teams can spend.
In this case, low-buck can mean just a $500 limit, approximately the cost of one of the tires used in professional road racing. However, certain items don't count toward the budget – namely safety gear – so in reality team can and do spend mote than that. Even so, these events are still an inexpensive way to go racing. One of the teams that regularly participates in these endurance races is a Robin Bank Racing Team from the small town of Aliquippa, Pennsylvania.
Robin Bank Racing Team is an endurance racing team based in Pittsburgh, Pennsylvania, and they choose Saab cars for racing, for many reasons. The leader of this team is Robin Bank, and he builds racing Saabs. Why his cars are fast? He says: "I wish I could take all of the credit. I actually do very little of the actual building. I manage and direct (or try to). SAAB's are fast because they have extremely reliable turbo engines with engine management that was many years ahead of it's time coupled with a car that was well over engineered in pretty much every facet."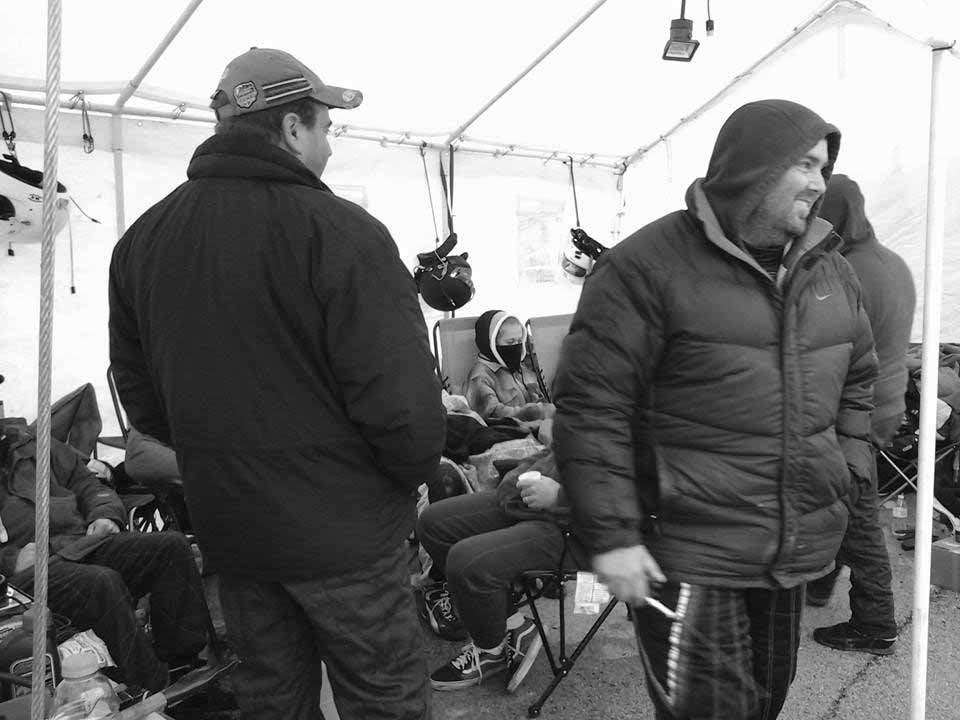 Robin Bank: Rank "Captain Terror" Shown here on the right manning the Comms at one of the rbankracing.com endurance racing team's biggest wins at the 37 Hour at Eagles Canyon Raceway in Texas. The Captain gathers his strength from the brutality of the elements and plies the racing trade with his strategic mind with the sole purpose of winning races. The Captain is only motivated by race wins and feels no emotions other than victory and defeat. He hates the latter and loves the former and prods, cajoles, coaxes, beats, nurtures, and wills his team to that goal! (but really actually just loves to compete at Auto Racing, win or lose, and is always on the side of the sport and his teammates!)
Low Buck Racing Saabs
Below, we present some of the fastest Saab cars of this team that have won a number of low-cost races in the US so far.
Picture below: Rob Verenna pilots the #184 Tired Iron Repair/eEuroparts.com/rbankracing.com 1999 SAAB 9-3 to their first of two victories in the prestigious 14 Hours of Daytona at Daytona International Speedway! He is passing his team car the #190 "Black SAAB" in the world famous International Horseshoe turn.
Stephen Denton Piloting the Hot Metal Transfers/rbankracing.com SAAB 9-3 at Watkins Glen, NY: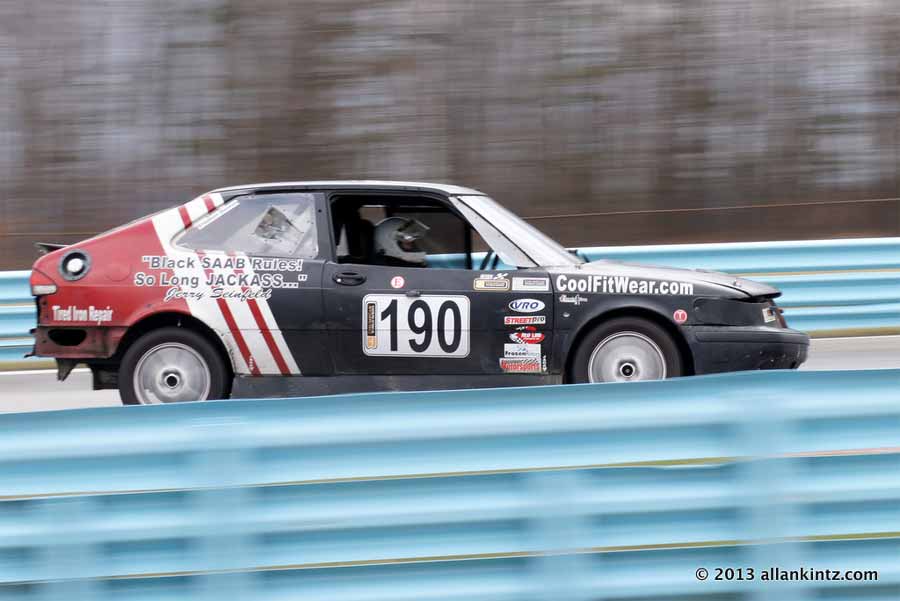 The first rbankracing.com/Tired Iron Repair SAAB endurance race car on it's way to VICTORY at Rockingham, NC with Claude Hutchings, Jr. behind the wheel! Drivers: Claude Hutchings, Jr. and Darryl Carl:
Back to Back One-Two Finishes at BeaveRun in Pittsburgh, PA: