A Saab 9000 driver survived a 10-meters fall after driving his Saab into a trains track, yesterday north of Stockholm.
According to witnesses, a man is lucky to be alive after his car plummeted over a 10-meters cliff.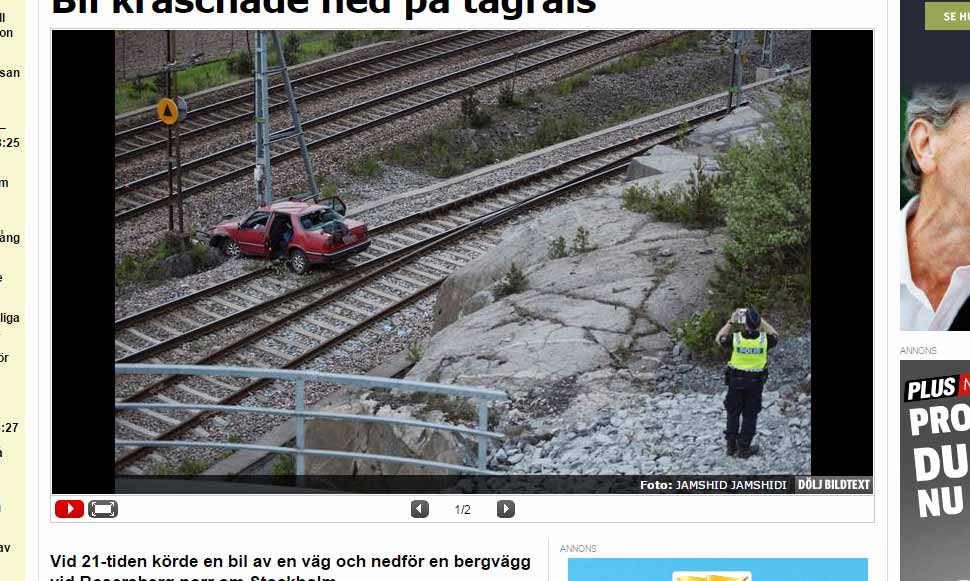 At last report police said the man was conscious and being attended to by emergency services personnel.
Source: Aftonbladet