An irresponsible Saab driver has revealed he almost drowned after driving over a frozen lake in Poland (Legionowo).
This daring ride could end in tragedy: two 26-year-old friends decided to ride over frozen lake the Vistula Zegrzyński. Both occupants from Saab 9-3, a 26-year-old driver and his 26-year-old passenger, were able to escape the vehicle and walk to shore.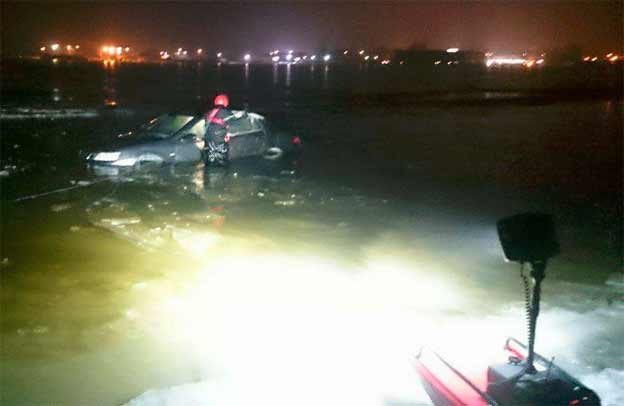 According to tvnwarszawa.pl car plunged only to a depth of approx. 70 centimeters. Luckily, Underneath was a thick layer of ice, which is not collapsed.
Neither occupant was injured during this incident. Officials say the two were just out driving on the ice and not fishing. But, they have made a bad situation even worse – he had a 1.1 per mille of alcohol in the body. Local police continue investigation.