THIS is the shocking moment a Saab driver miraculously survived a horror crash after her car collided with a tree. A Saab 9-3 SS driver is lucky to be alive after the high-speed crash in a road accident happened on a local road between cities Pogórze and Stare Jamka in Poland, on saturday afternoon November 3.
Local fire departments as well as the police and medical services were sent immediately to the site. After arriving at the scene, police officers realized that the car had slipped off the road and hit the tree and there was a stuck driver inside.
With the help of hydraulic tools, rescuers released the stucked driver and transferred him to a helicopter that had taken him to the hospital.
The Saab has been completely destroyed. The road was blocked. This time, luckily, no fatalities.
Reduce speed, and adjust driving to the current road conditions. In this case, the raoad was wet and the speed was too high –
The luck of the driver was that he was in Saab.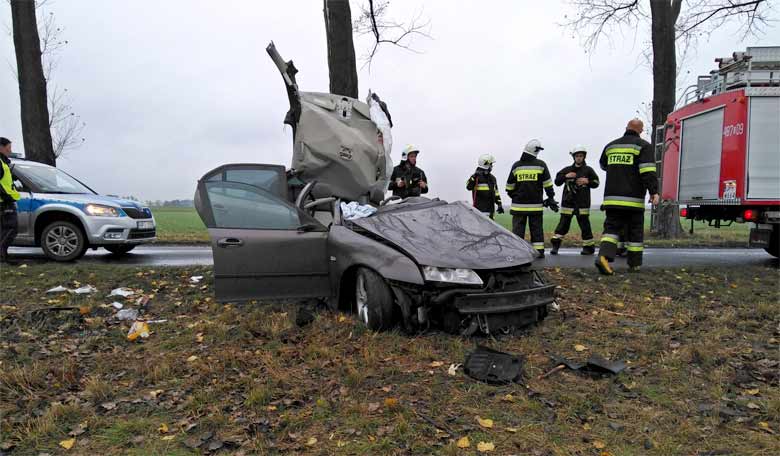 (Info i foto: OSP Pogórze)