Police confirmed that the Pony died instantly after it was hit by the man's blue Saab 9-3OG.
A Saab driver was lucky to escape this car wreck after he crashed into a runaway Pony but walked away with minor injuries. The smash happened last night in city of Helsinge, in Denmark, after a driver hit a pony that was on the loose.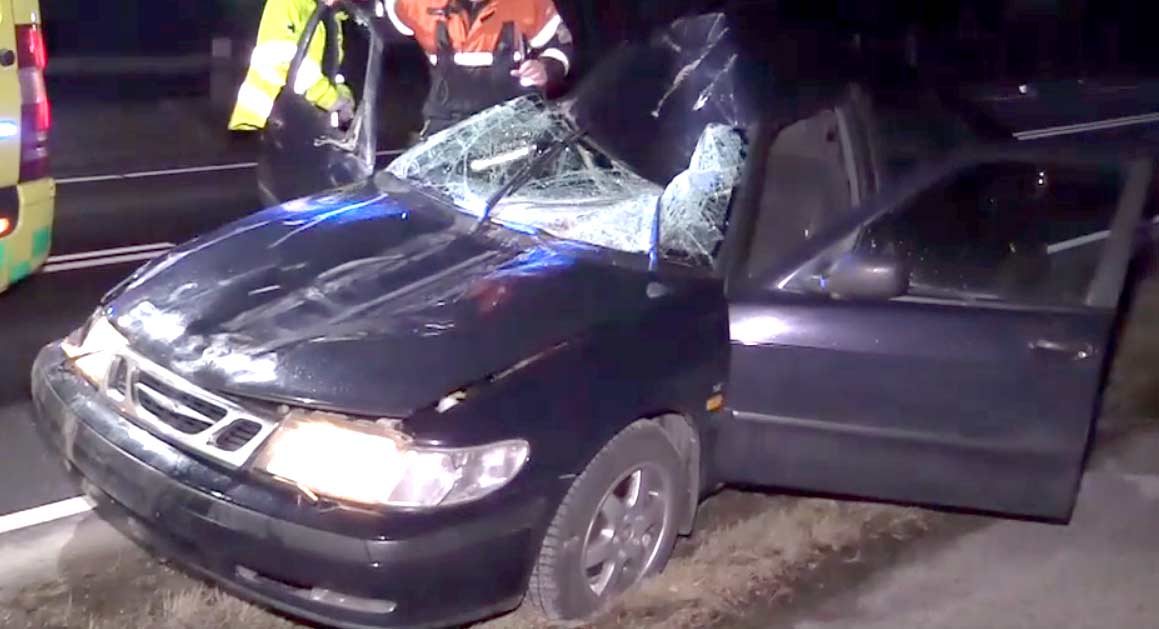 in fact, Incident occurred on the road between the two cities, between Helsinge and Dønnevælde, where several loose ponies running around and two have been hit by a Saab 9-3.
Miraculously, the Saab driver suffered only minor injuries but sadly the one Pony died in the incident.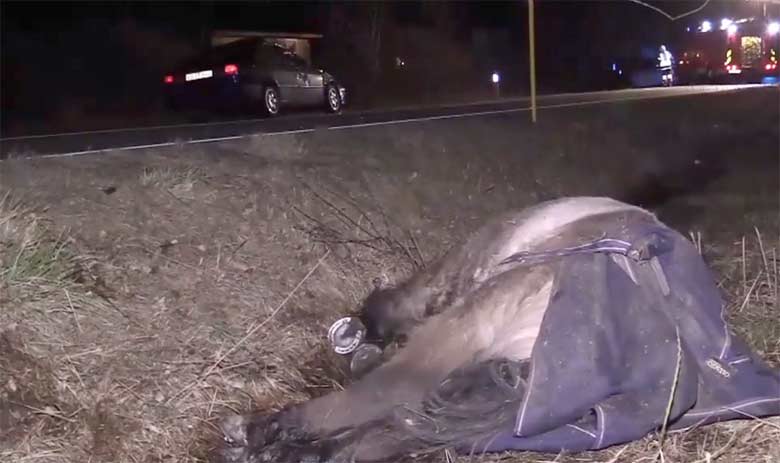 Saab Once Again Confirms the Safety – also must read Saab in Moose Crash Test Project.