If you are wondering why these covers serve, the answer is simple. Their purpose is to protect the door check, prevent corrosion, and also improve the aesthetic impression of your car (Saab). In addition, some mention these parts Reduce noise and vibration when closing the door.
Generally, these lids are not expensive, they are simply installed and look very pretty. Some Protective Buckle are made of Injection-molded thermoplastic that provides superior strength and durability, and some are made of Stainless Steel, and have a Saab logo on it.
What's interesting, you can order a set for all 4 doors for only 3 or 4 US dollars via Aliexpress and similar web stores.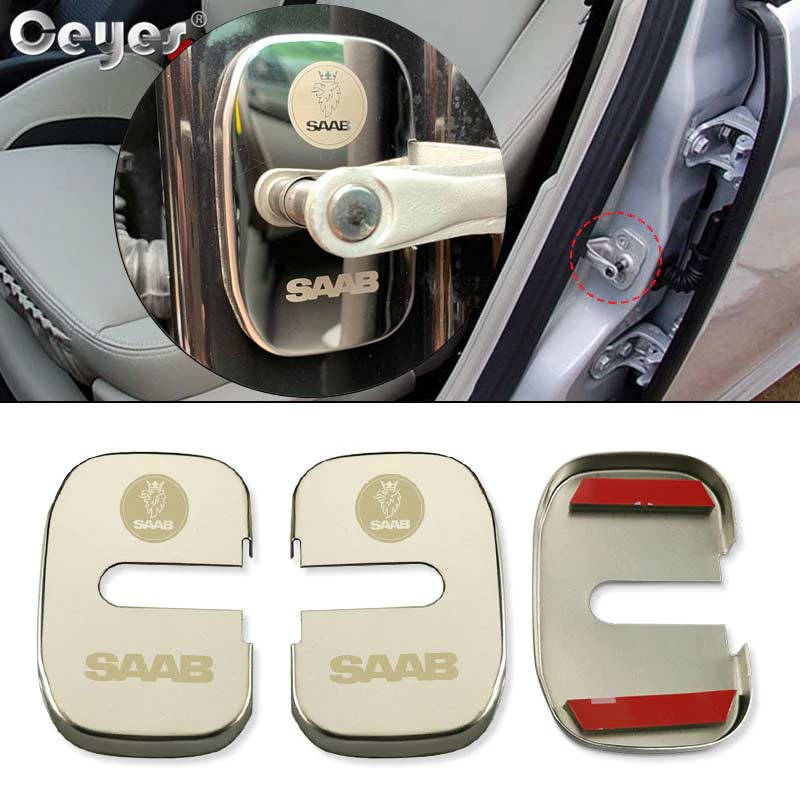 Unfortunately, this type covers, due to a different shape Don't fit For Saab 9-5 1998-2009, please compare your car door lock cover size and shape with my store carefully before order.