Put your foot down! Sporty baby racer Saab Convertible Junior for even greater driving thrills.
We have written on this blog about this special toy – Saab 006 (Saab Turbo 006 Convertible Junior) – with a real petrol engine!
This toy for a little older child is extremely rare and hard to get – so it only sometimes appears on auctions. Such is the case with this latest Saab Toy auction.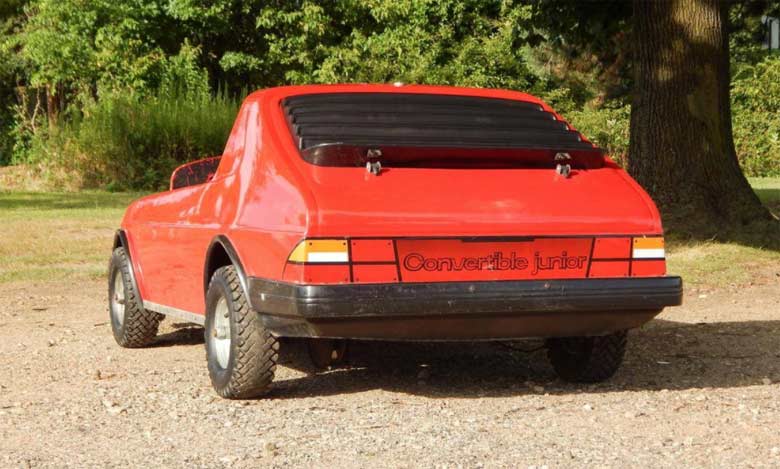 Hemmings auction is scheduled for September 3, so if you find it interesting – prepare your money. To remind you – Saab 006 kids car with 3.5HP Petrol engine, which was offered for sale in 1986 with a very limited number available. Only 75 were built in Oy, Finland, in both coupe and convertible bodystyles, and they were offered through Saab dealers for $1,900.
Below, here is what the seller has written about this interesting gadget.
Seller's Description
5 HP Honda four-stroke engine, single inbound rear disc brake, chain drive, and centrifugal clutch. Total length 48 inches Saab dealer promotional carFits adult or childOnly 75 ever built Worldwide Car manufacturers have always been obsessed with generating showroom traffic as everything from a coffee cup to a car have been offered to customers just for "stopping by."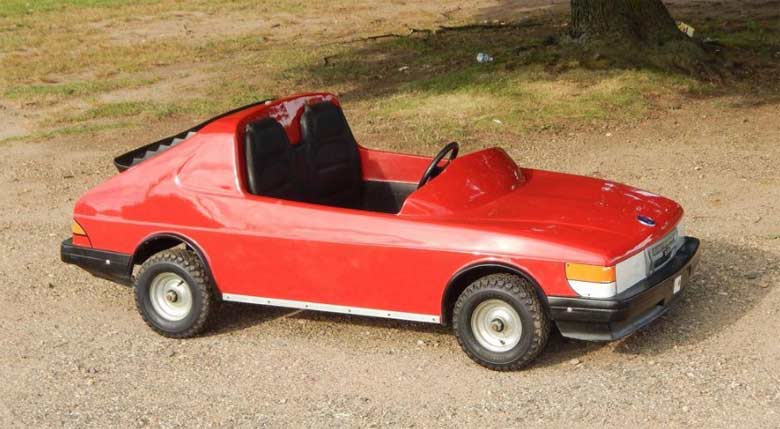 In 1986, Saab enticed prospective buyers to the showroom with the Saab Turbo 006. Powered by a 5 horsepower Honda engine the little Saab could carry an adult or child to a blistering speed of 22 miles per hour. The Saab Turbo 006 was more than just a toy as the selling price was $1,900 making it an expensive little car in 1986.
The Turbo 006 was available through Saab's dealer network and anyone could buy one, but very few did as just 75 were built making the Turbo 006 a very rare car. Offered here is an excellent preservation example of this cute little Saab that is completely original and ready to make some noise around the neighborhood or placed in a collection. This Turbo 006 is unrestored and still retains all of its originality including its factory original vinyl stitched seats.
The steering is tight and it handles just like it should. The Turbo 006 is great for a child, but can also easily fit an adult. The Saab Turbo 006 is a nifty little promotional car that is considered to be a real Saab model, offers great fun around the neighborhood, but make no mistake about it; with just 75 built this is a collector car that is both rare and desirable. No one really knowns how many of the original 75 are left, but given the very nature of a small promotional car as this, it would have to be a very low number.
For fun around the neighborhood or an incredibly cool addition to a sports car collection that can only increase in value this little Saab Turbo 006 is a great opportunity to add something special to your collection.
Auction