Trevor Fiore, who's true name was Trevor Frost before he changed it something with an Italian ring to it, is mostly known for his work in the 60's & 70's where he worked amongst others at Carrozzeria Fissore in Turin while in the 80's he headed the design department of the French car maker before dropping to anonymity.
Having an Italian surname would, of course, have put him on a par with most of his competitors, however, as the Italian design houses were pre-eminent at the time. During the '80s he headed up the design department at Citroën, after which he dropped from prominence.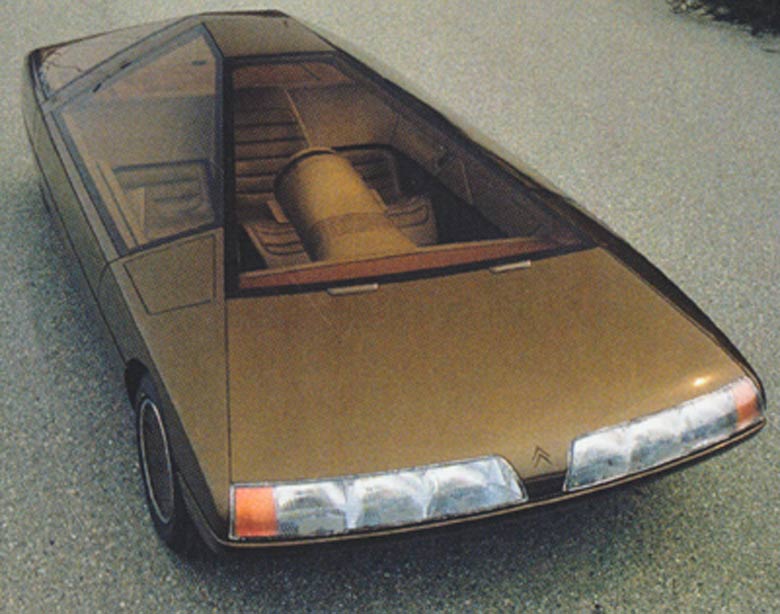 His most famous conept work is Citroen Karin. This amazingly trapezoid concept for Citroen was, apparently, designed by the mysterious personage of Trevor Fiore. The Karin three-seater was commissioned in advance of the 1980 Paris show and built in collaboration with Carrozzeria Coggiola (the atelier responsible for Saab's Sonnet 3 and Saab 9000 as well as the original Mégane concept).
In 1969 the Coggiola bodywork began a collaboration with the Swedish Saab, a long collaboration that would have yielded very interesting resuls, both in terms of series production (mentioned Saab Sonett III and Saab 9000), and as regards some prototypes (for example the Saab 98 Combi Coupé).
In the seventies, in addition to continuing the collaboration with the Saab, the Coggiola also took care of other jobs, especially in the field of prototypes. Thus were born prototypes based on Lancia Fulvia, Volvo P1800 and Pontiac Grand Prix.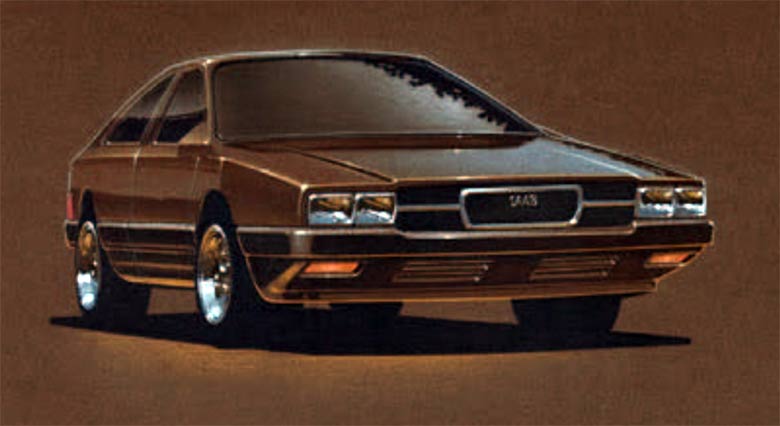 Precisely from that time of collaboration between Saab and Fiat,Saab-600 and these drawings of Trevor Fiore were created, showing the similarity of Saab concepts to Lancia models.