Throughout its decades-long history, Saab Automobiles has produced a multitude of cars and not so many different models. However, for a complete layman in the world of Saab cars, Saab's numerical designations for models can be confusing and they can be confused by the sequence of models in series.
Precisely because of those who may be new to the world of Saab cars, and who want to get into it and maybe buy a used Saab car, below we present a brief overview (Guide) of the most important series of Saab cars (newer generations, there are no classic Saab cars here) – cars that you can also find in ads advertising used cars, around world.
Saab 900 (Classic)
Saab's best selling model in over 50 years of making cars is the 900. Over 900 000 different 900s were sold from 1979 to 1994. It was with the 900 that Saab introduced its now classic convertible. This happened in 1986 when Saab first showed a prototype. The first convertibles were sold out before they had even been produced. Ever since, Saab's convertibles have nearly always been sold out before their production. The "classic" 900, as we often call it, was available in many different models including the Turbo 16 S/ Aero or SPG as it was called in the US.
Saab 9000
The Saab 9000 was Saabs first large car and the first step towards being a serious candidate in the premium segment. Introduced in 1985 after a venture with Fiat, Alfa Romeo and Lancia the 9000 was to be a long lasting model. The last 9000 was built in May 1998. This was also the first time you could order a real Saab sedan, with the 9000 CD being introduced in 1988. The 9000 was updated in 1992 with a stronger body for better safety as well as a new front and rear along with many other features.
Saab 900 (NG)
The new 900 was introduces in the fall of 1993. It was the first model developed by Saab and GM, which was proved a bad idea from the start. The 900 suffered from many defects, but after a couple of years Saab had fixed these with very generous guaranties. With the new 900 convertible sales rose to heights never before imaginable. It was also available in a 3 door Coupé version and 5 door hatchback, continuing Saabs long heritage of Combi Coupés that began back in 1977 with the 99 CC.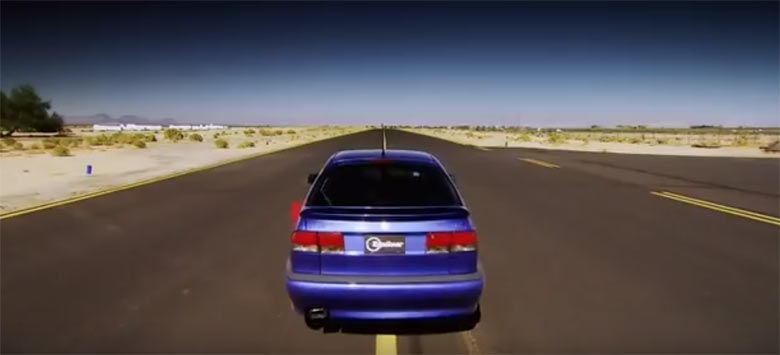 Saabs 9-3 (OG)
Saabs 9-3 model was introduced in 1998 as a modified 900, which was introduced in 1994. The 9-3 was based on a model which had had many problems in the past, but Saab managed to improve it drastically, which is proven by its great results in many quality studies. With the 9-3 came the "Viggen"; Saabs latest exclusive super model. Only 3000 Viggens are scheduled to be produced from 1999 and forward. Not to be forgotten is the 9-3 convertible which has followed up Saabs convertible heritage impressively well with new sales records being set every year.
Saab 9-5
Saabs best model so far? With the 9-5 came many world first innovations like SAHR (Saab Actice Head Restraint) and Asymmetric turbo charging. The 9-5 was also the first Saab which you could order with a real hatchback. This and many other things has made the Saab 9-5 a new big seller, especially now that Saab has introduced two new diesel engines. The new Aero is also Saabs fastest car ever produced with Saabs classic 2.3 Litre turbo engine, now delivering 250bhp and a massive torque of 370Nm.
Saab 9-3 (NG)
The all-new Saab 9-3 Sport Sedan was launched in the summer of 2002. It was to become an instant success among buyers and journalists. Among other things it comes with Saabs first 6-speed gearbox. It is available in four versions: Linear, Arc, Vector and Aero. The engine-range includes both diesel engines and high performance turbo engines. Some people claim that the new 9-3 looks too much like the 9-5, which might mean that it will take customers from Saabs own model program. The second-generation 9-3 was available as a four-door saloon, an estate (introduced in late 2005 as a 2006 model, known as the SportWagon, SportCombi or Sport-Hatch dependent on the market), and a two-door convertible (introduced in 2004).