Last weekend was the annual Saab Convention, commonly known as the SOC 2016, where the North America Saab Club pairs up with a local chapter to put on the big one.
This year, the crowd went down to Georgia to show off classics, projects (both finished and somewhat in progress, and new generation Saabs that they had been working on during the year.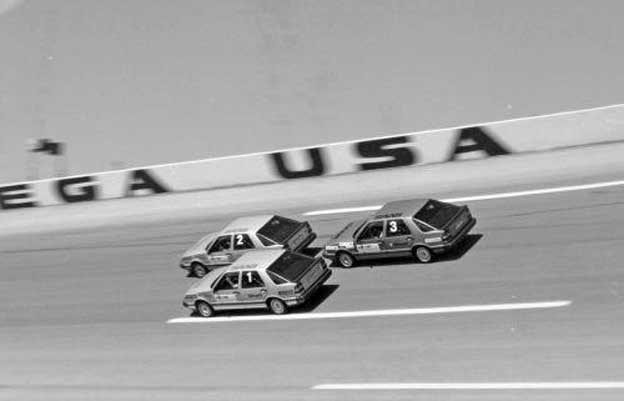 This year was the anniversary of something truly special in the Saab world. Saab took part in an event that seems baffling today involving a racetrack and a few Saab 9000's (1986). The event was a long term high speed test, the racetrack was pre-Ricky Bobby Talladega, a 2.66 mile super speedway with 33 degree banked turns and a capacity for nearly 80,000 screaming fans. However, for this one the only sounds to be heard were the engines and tires of a few Saab 9000 Turbos as they drove a sustained 137mph for…get this….20 days and 20 nights straight.
In 1996, Saab came back, this time with the NG900 and (slightly more power) to do it again.
SOC 2016
Jumping back to present day in 2016, the Saabs would once again return to Talladega, about 2 hours away from the convention site in Stone Mountain, Ga.
Those lucky enough to be present early on Thursday morning got together for breakfast, and convoyed out to the legendary track to drive well into triple digit speeds with their own Saabs.
Next year SOC 2017 we will be in Los Angeles, where it will most likely also be very hot.
SOC 2016 Gallery
Hotlanta hosts the 2016 SOC, where the heat was on to show the coolest Saabs of the south.