After MapTun completed their Saab calendar for 2016, and members of the German Saab forum created their Saab calendar for 2016.
Each year, users of the german saab forum www.saab-cars.de create a calendar. This year there are three – colour, black and white, and a "garage" calendar – and you need all of them, because the index prints form a cut-out quartet card game. Colour and b/w calendar are printed in a photographic progress on real photographic paper, the "garage" calendar is printed digitally on 300g/sqm paper.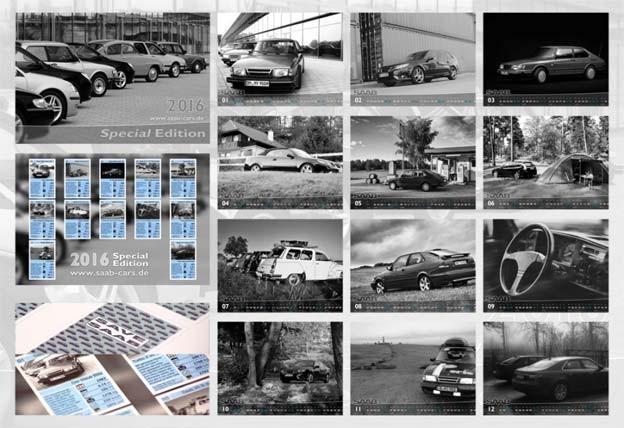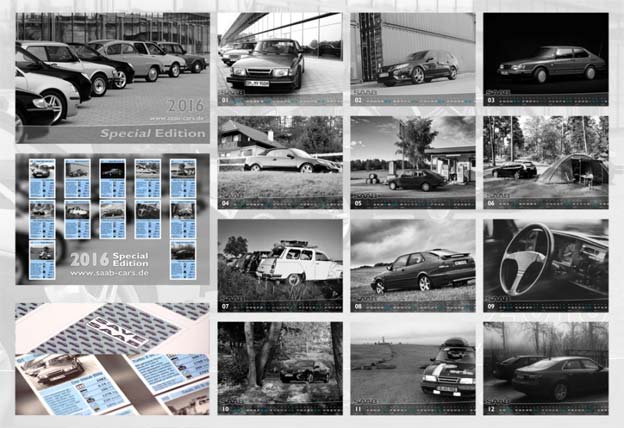 There is also some limited artwork (99 copies!) – "History of Saab" and "30 years Saab 9000". And if you haven't had enough, coffee mugs with photos from the calendar are also available.
You may order here:
https://www.pixelfoto-express.de/saab