Lower the roof and enjoy the last days of sunshine this weekend. Yesterday Orio team were on site from Orio / Saab Original when Saab Challenger was out on their annual tour. They met 33 Saab convertibles for a Swedish Fika, which was distributed from the Parts For Life car.
After this quick stop, they are heading down to Gothenburg, where various events are waiting for all participants. From Orio / Saab Original, a small goodie bag was handed over to all participants.
Yesterday the weather was not in its favor, as it rained some. But, a Saab is for driving in all weathers, even that day. If you know of a Saab event that will take place, small or large, feel free to email them some information, where and when. Email them at [email protected]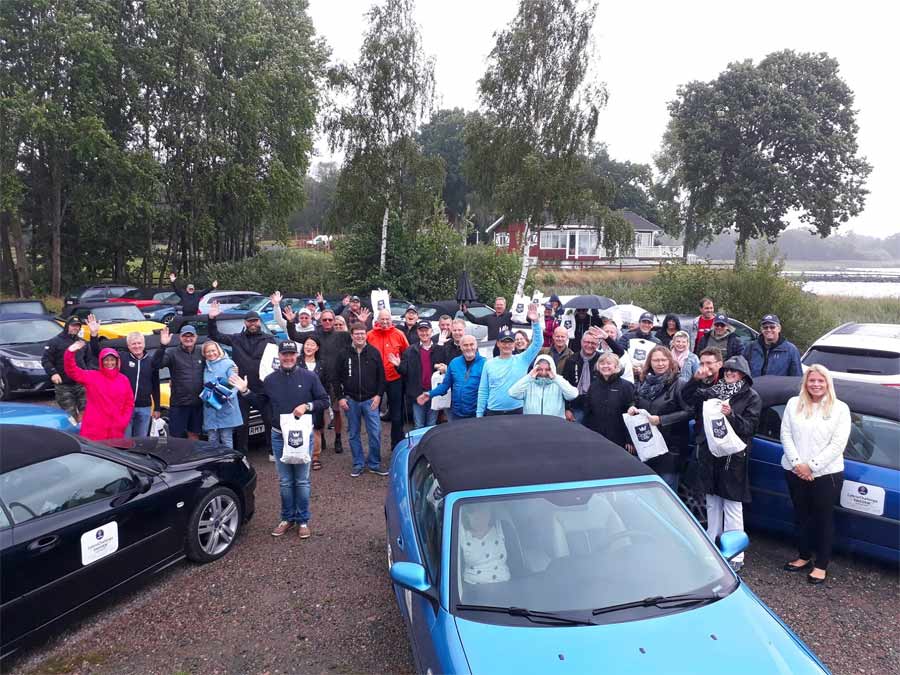 Does the blue Saab Convertible in the picture look familiar? Well, you're able to spot it in this years Maptun calendar. They still have a few left in stock on the link. Maptun Calender 2019 is a unique edition of only 250 copies with 12 pictures from different eras of Saabs history.