Saab author and ex-designer Lance Cole (Saab Cars The Complete Story) has produced a Saab artwork to mark the 70th anniversary of Saab cars.
Available as a colour printed poster sized near to A2 size (16 x 22 inches/ 290 mmx 415mm), the artwork features Saabs of old, as modern classics, and as the last 9-3 and 9-5 models manufactured. Erik Carlsson's 96 takes centre stage with 99, 900 and Sonett depicted.
A second poster depicts the 1947 UrSaab 92.001 seen from the dramatic rear aspect.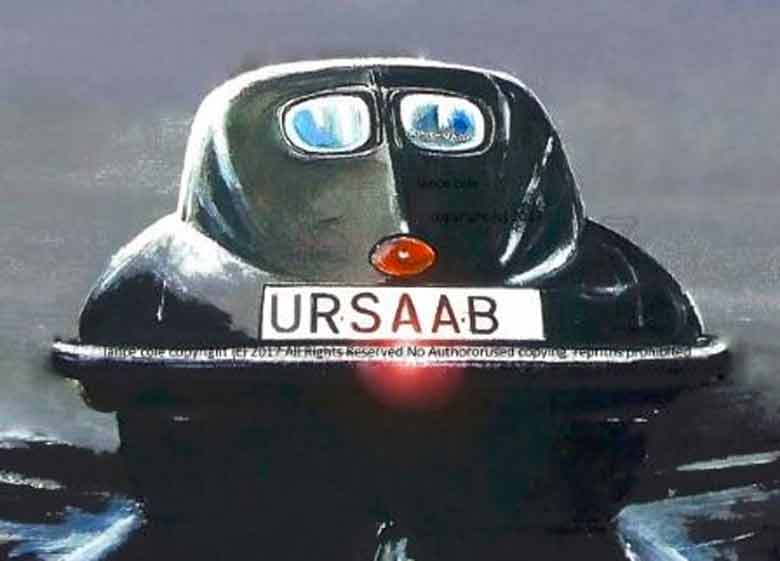 The posters cost £25.00 each (or currency rate at time of payment) and can be despatched worldwide plus postage.
Lance and a number of these 70th anniversary posters will be on the SOC stand and available to buy on Saturday the 1st of April.  If you have a book written by Lance 'Saab the complete story' or 'Saab 99 and 900 the complete story' this is your chance to bring them along and get them personally signed.
Email Lance at: [email protected] to order and arrange payment method, Paypal accepted.