In a significant development, Kraftstaden Fastigheter, in partnership with the City of Trollhättan, has embarked on an ambitious project to transform the former Saab automobile factory into a thriving hub for electric vehicle (EV) manufacturing. This venture marks a pivotal moment in Trollhättan's industrial history, as it sets the stage for the production of EVs carrying the legacies of both Saab and Volvo automobiles.
A Legacy of Innovation
Trollhättan, a picturesque town in Sweden, has long been associated with automotive innovation, thanks to the iconic Saab brand that once called it home. Saab automobiles were celebrated for their unique design, safety features, and engineering excellence. However, the automotive landscape has evolved dramatically, with the world shifting its focus towards sustainable transportation solutions, particularly electric vehicles.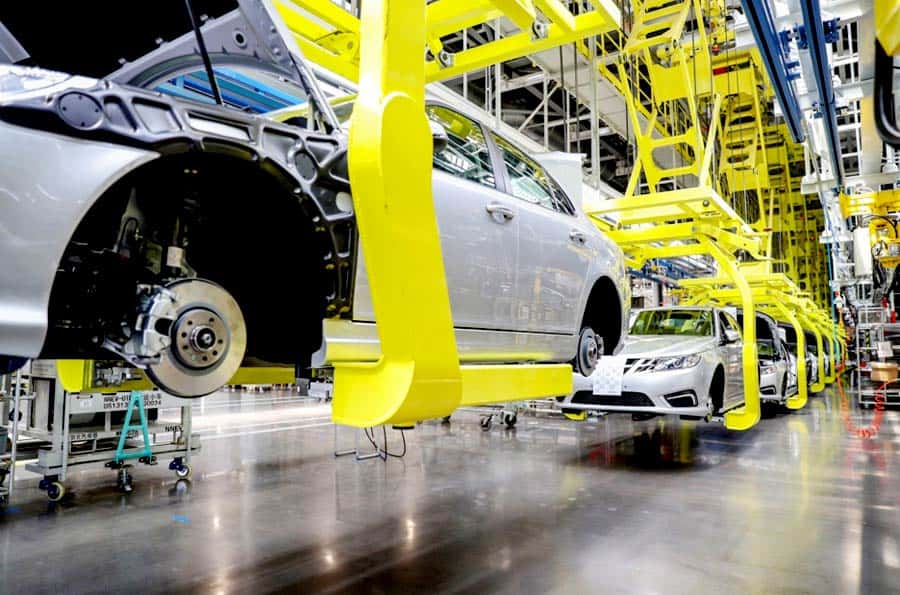 The Evergrande Connection
The journey towards transforming Trollhättan into an EV manufacturing hub began when Kraftstaden Fastigheter acquired a portion of the property once occupied by Saab and later NEVS (National Electric Vehicle Sweden), which had come under the ownership of the Chinese conglomerate Evergrande Group. The acquisition of Tekniska, spanning approximately 250,000 square meters, including 65,000 square meters of premises, signified Kraftstaden's commitment to meeting the growing demand for industrial space in Trollhättan.
A New Vision for Stallbacka
Recently, a new letter of intent was signed between Kraftstaden Fastigheter and the city of Trollhättan, outlining plans to expand the industrial campus at Stallbacka. This expansion aims to provide an ideal environment for the development and production of electric vehicles. Stallbacka, once the epicenter of Saab's operations, will now be a focal point for innovation and collaboration in the EV sector.
Collaboration for Excellence
The expansion project has brought together key stakeholders committed to driving innovation and sustainable development. Notable partners include Högskolan Väst, Innovatum Science Park, and the renowned electric car company Polestar. Their joint mission is to advance research, education, and development, primarily focusing on testing electrified powertrains and battery technologies.
Polestar's Role
Polestar, a subsidiary of Volvo Cars, is set to play a crucial role in this transformative journey. Acquired by Volvo Cars in 2015, Polestar is known for its commitment to electric mobility and cutting-edge technology. In the expanded Stallbacka campus, Polestar will contribute its expertise in battery development and electric powertrain testing. This collaboration positions Trollhättan as a hub for innovative EV technology development and manufacturing.
Högskolan Väst's Educational Vision
University West-  Högskolan Väst plans to establish a business research school and offer courses in electrification, supported by the KK Foundation. These educational initiatives will be housed within the Propellern 11 property, creating a conducive learning environment for students to engage in cutting-edge research and testing of electric powertrains. This hands-on approach will foster the next generation of experts in the EV industry.
Innovatum Science Park's Contribution
Innovatum Science Park brings its well-established infrastructure and business development processes to the table. Their experience in nurturing startups and fostering innovation will be instrumental in creating an ecosystem that supports companies with closely related business ideas. The industrial campus at Stallbacka offers an ideal space for growth companies to thrive.
A Vision for the Future
The expansion of Stallbacka into an industrial campus for electric vehicle manufacturing holds tremendous potential. In one part of the campus, reserved for Polestar, the production of Polestar electric vehicles is set to take place. These vehicles, carrying Volvo's legacy of quality and safety, will contribute to the growing EV market.
A Remarkable Turn of Events
In an intriguing twist, the other part of the property, owned by "Stenhaga Invest AB," is gearing up for the production of electric vehicles based on the Emily GT prototype developed by the NEVS team. The NEVS Emily GT platform, which initially faced challenges due to the financial struggles of its parent company, Evergrande Group, may finally see the light of day. This dual production approach means that Trollhättan could become a hub for the production of electric vehicles carrying the legacies of both Volvo and Saab.
Trollhättan's Transformation: A Hub for Electric Vehicle Manufacturing
Trollhättan's journey from the birthplace of Saab to a thriving hub for electric vehicle manufacturing is a testament to its resilience and adaptability. With the visionary leadership of Kraftstaden Fastigheter, the support of the City of Trollhättan, and the collaboration of key industry players like Polestar, the town is poised to redefine its place in the automotive world.
As electric vehicles continue to gain traction globally, Trollhättan stands ready to be a cornerstone of innovation and excellence in this rapidly evolving industry, producing vehicles that honor the rich legacies of Saab and Volvo while embracing a sustainable and electrified future. The transformation of Stallbacka into an industrial campus is not just a local endeavor; it is a remarkable story of reinvention with global implications for the future of mobility.