One of the Saab Owners Club GB members has a big dilemma – this year he has to decide whether to sell his favorite oldtimer Saab 99 Turbo or not. Paul Goodman recently posted a post on the FB group in which he embarked on this dilemma. According to the owner's description, as well as the photos he attached, this car is truly exceptional.
1981 Saab 99 Turbo Special Edition
He used this beautiful day to get his beloved Saab 99 Turbo out of the garage for cleaning and run round the drive today. He has owned this Saab 99 Turbo for 35 of its 39 years and have given it a very gentle life – it has covered a remarkably low mileage of 38,000 warranted, documented miles, and is in original, as it left the showroom condition- never resprayed, never messed with.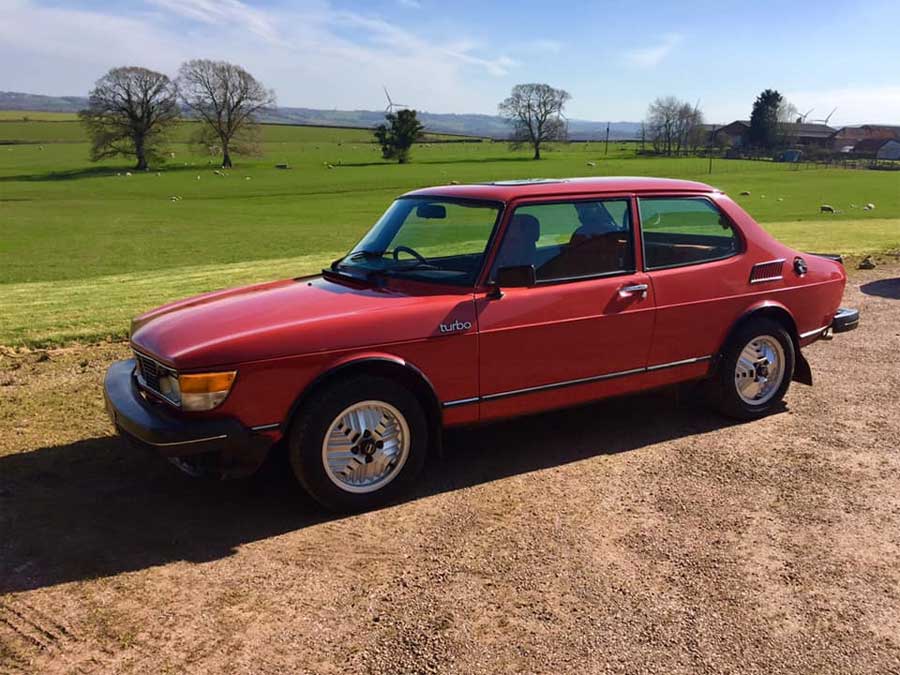 It was a Dealers Special edition in 1981 and has some non factory added options – tilting sunroof panel, rear spoiler, water injection, electric front windows, heated passenger seat, and 900 steering wheel.
Now we come to a dilemma. According to the owner – "2020 is going to be a year of decisions – I have already decided and booked to get some niggling faults fixed – ie water injection system not working correctly, and some electrical (fuse) issues, but apart from these minor problems, the car drives superbly and is a pure joy."
The Option Of Selling The Saab 99
Future circumstances may cause him to investigate the option of selling the car – He has the idea of its value and he won't be accepting any silly offers, but anyone serious about possibly obtaining maybe the most original and lowest mileage red two door out there should contact him so he has something to work on.
So if you may be interested in this exceptional two door Saab 99, send an offer directly to the owner.