This special Saab car built for advertising purposes was based on the Saab 99. However, the engine came from the 900 Turbo 16.
This unusual Saab (for some Saab car fans – ugly) won in 1984 the annual competition for tuned Saab automobiles, organized by the Swedish car magazine "Bilsport" in conjunction with the Saab parent company in Nyköping (June 15, 1985) for the third time. This car prevailed against 40 opponents.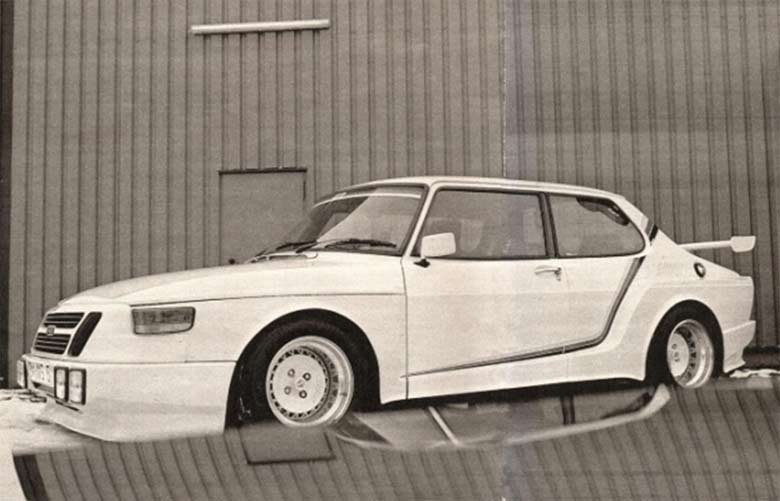 The project of aerodynamic "refreshment" of the 99 model was done by the German tuning house "Schüssler Autotechnik" under the guidance of Wolfgang Schüssler. Also, this house is also known for creating aerodynamic elements for the Saab 900, such as special bumpers (front and rear), rear "Schussler" Wing spoiler and aluminum wheels. Schüssler Autotechnik Kit has bumber covers for front and rear bumbers and wide wheelarch extensions.
What is really interesting is that the original Schussler Saab has been on sale – is currently being sold at an incredible price of 25,000 euros.
Here's how this special Saab looks like today: