if you haven't heard or seen this TV show called 'Flipping Bangers' so far, there are two TV hosts in this show Will Trickett and Gus Gregory, who hunt for neglected cars they can fix and flip for a profit. Any losses incurred by their flipping come out of their own pockets. This is one of a series of similar TV programs ("Wheeler dealers" and so on) broadcast on various television channels, in which the program host buys a used car, then arranges it for resale, and tries to sell it for a slightly higher price.
in the latest episode to air tonight on the Discovery Channel (in some countries), hosts Will and Gus decide they'd like to flip something Scandinavian. So start hunting the Internet auction sites for a SAAB 900. When they can't find one for the meagre budget they allow, they opt for an older SAAB 99.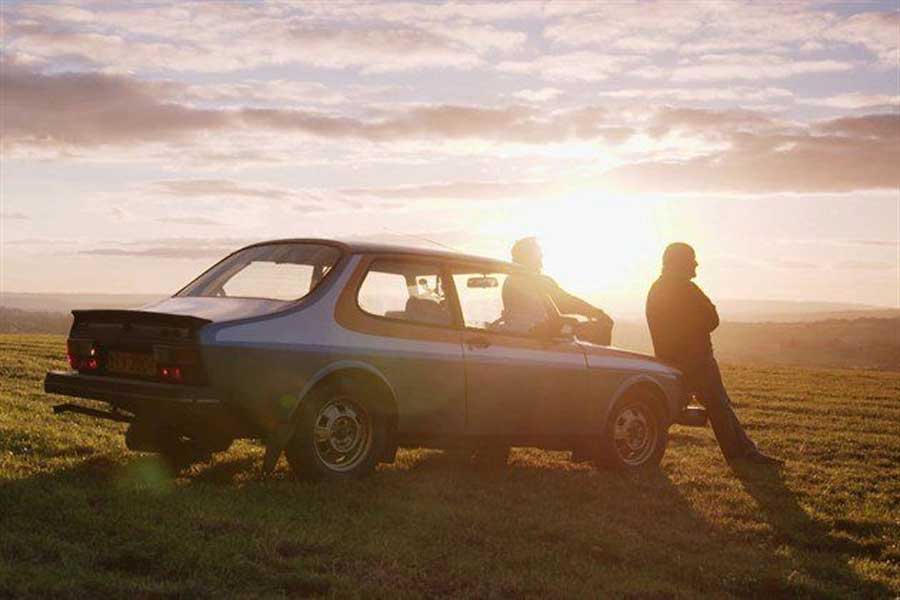 This 99 it is owned now by a Scottish SAAB fan and has come along to recent group meets. At first glance, the car they bought for restoration looked very good. Still, they noticed a couple of flaws that needed to be removed, such as door trims and a cooling system. Funny the comment that the car had known very little love because someone taped an imitation band of wood on the dashboard. This was just done standard from the factory of course. Basically, all these shortcomings were managed by the duo, and they added a couple of their spices. Flat aluminium panels give the doors the appearance of a rally car, and go-faster stripes outside give some eye appeal.
After that, they only have to sell the car at a higher price than the purchase price.
The episode first aired in the UK last summer and has sparked great reactions from car enthusiasts, not just those who are fans of the Saab brand. This was the last of the 10 part series two – all about is finding an unloved old car, bringing it back to life, and attempting to double the investment.
.