This special "Long" or "king-size" Saab 99 has been extended a total of 30 inches in length, to be an almost full-sized limousine with jump seats and similar equipment.
The limo was built for the Swedish King Carl XVI Gustaf himself, for his visit (1976) to the United States .
Long- Saab was painted in national colors – in a Swedish royal blue color, and the car was used during the stay of the King of Sweden (1976, April 2 to 28 – for tour throughout USA).
If you like this rare car, you can get it in a reduced version – Scale HQ Resin model.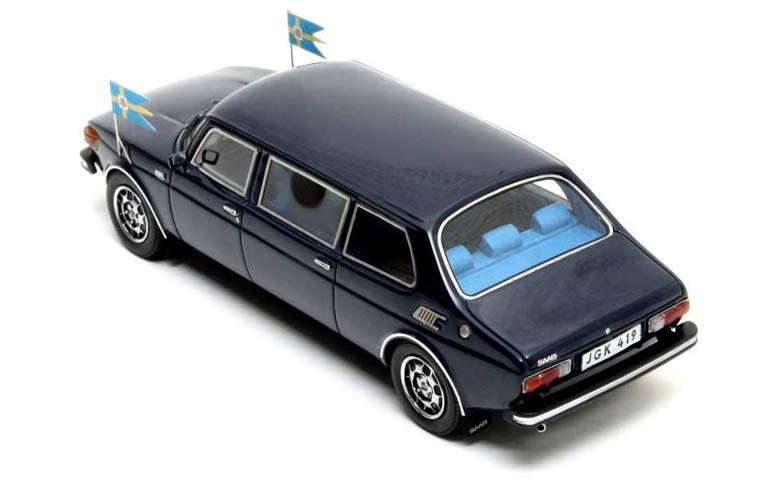 This is beautuful collectible Scale Model SAAB 99 Limousine HRH King Carl XVI Gustaf (blue) 1976 in Scale 1:43. It is manufactured by Matrix Models, and can be ordered for the price of €79.