The Saab 96 V4 that stars in this weekend's TV episode of "For The Love Of Cars" is being auctioned for the second time in 6 months – but this time it's for charity.
The 1972 96 V4 will go under the hammer at Coys' Ascot sale this Saturday (16 May) with all proceeds being donated to the Brain Tumour Research Fund, based at the Queen Elizabeth Hospital in Birmingham.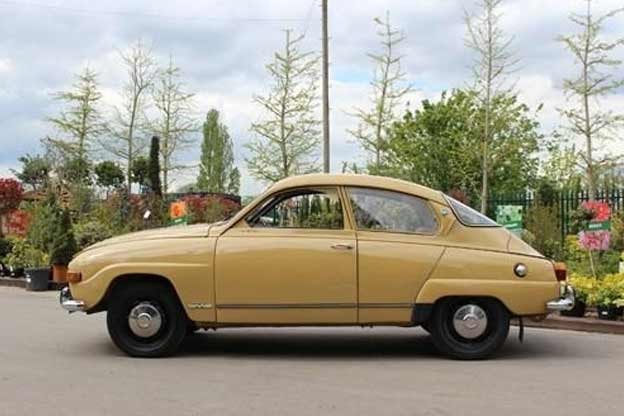 The auction house is hoping to raise between £12,00 and £18,000 for the car, which will be sold with no reserve. Coys' previously sold the beige beauty at Autosport sale at the NEC. It made £9,440 on the 10 January sale, when it was auctioned alongside the other cars from the hit TV series.
Automotive specialist from Coys James Good said: 'The car was restored for the TV programme and sold at our Autosport sale. The vendor then very kindly decided he'd auction it off for charity. It's a very usable car, and could easily be used every day.'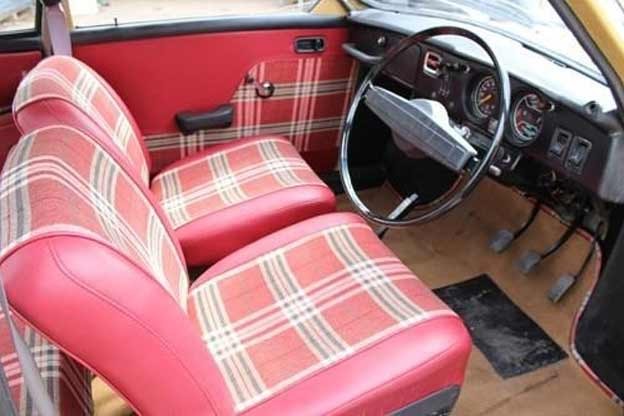 Restorative work was completed by Ant Anstead, co-presenter of The Love Of Cars, a long with specialists MRH in Hertford. The shell was stripped and welding was completed, before being painted in original Saab 'Ambragelb'. The engine, gearbox and ancillaries were rebuilt, and the electrical systems were replaced with modern items. A single choke Weber carburettor was fitted to compliment the rebuilt brakes and suspension.
The Saab's restoration will be chronicled on Channel 4 at 8pm this Sunday (17 May).
View more details about the car here