Saab 96 – The last one. On January 8, 1980 the very last Saab 96 was completed at the Valmet Automotive plant in Uusikaupunki, Finland!
Off the production line, the car was driven by the late great Erik Carlsson directly to the Saab museum.
The number 730,607 denotes the total production run of the Saab 92 / 93 / 95 / 96 models.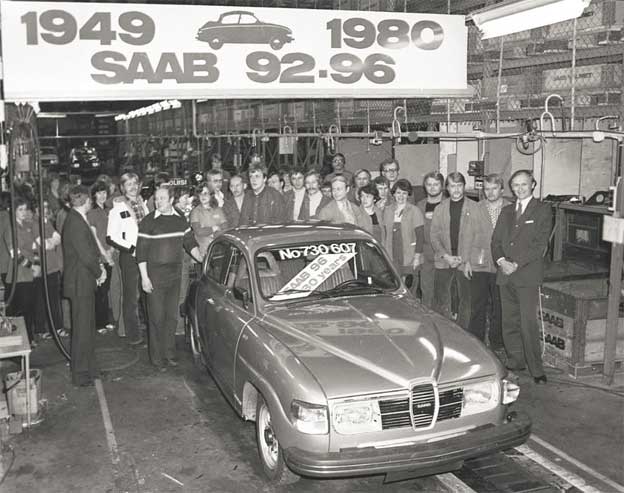 Alos interesting, the first car assembled in the brand new Saab-Valmet factory of Uusikaupunki rolled out of the assembly line on November 13, 1969. The car, a Saab 96, was delivered to the president of Finland, Mr. Urho Kekkonen.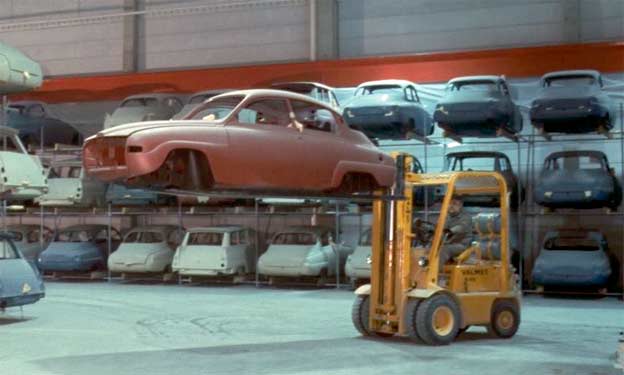 This factory produced a total of 65,887 Saab 96, from 1969–1980.
On January 8, 1980 an era came an end (you can see in the picture above). The very last Saab 96 was delivered, and it was from the production line of the Uusikaupunki plant. The rally legend, Mr. Saab, Erik "På Taket" Carlsson fetched the car personally and drove it from Uusikaupunki to Trolhättan